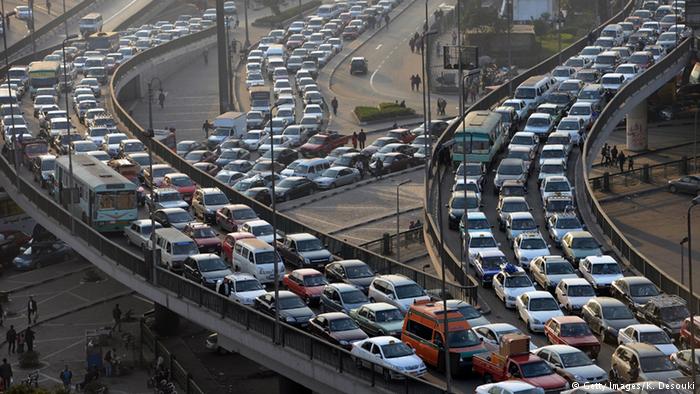 A study by the Scientific Research Academy has estimated the time and money wasted due to traffic congestion in Egypt at LE84 million annually, in addition to LE32 billion in additional fuel consumption, LE67.5 billion in deaths and injuries and LE250 billion in wasted opportunities for tourism and investment, said Brigadier General Ayman al-Dabaa, secretary general of the National Road Safety Council.
At a symposium held by the Engineers Syndicate to tackle the new traffic law on Tuesday, Dabaa stressed Egypt's need for new traffic law,
"150 million traffic violations were reported last year," he said, describing the number as "terrific", especially as Egypt has an estimated 8.5 million vehicles licensed vehicles. He indicated the international rule which states that the number of reported violations equals 10 percent of the actual number of violations.
He denied news that Egypt has the highest number of traffic accidents. "We are ranked 106 out of 198 countries, which is a middle rank, but this does not mean we should be satisfied with the traffic conditions in Egypt. Even if one person is killed a year due to an accident, it would still require our best efforts to confront this catastrophe."
Dabaa added that the new traffic law aims to limit traffic accidents as well as environmental pollution. It also aims to conduct driving lessons at specific centers, issue conditional licenses to those with health conditions, implement new conditions for licensing vehicles that are not accepted under the law and reconsider extending the validity of a license for 10 years.
"The most important issue in the law is that it will be applied transparently and fairly. Penalties will be counted with points, so every violation would reduce the number of points from the license owner. Once the driver runs out of points, the license will be invalid. To revalidate the license, the driver should attend training as if he is getting a new license and a fine should be paid," Dabaa said.
Edited translation from Al-Masry Al-Youm