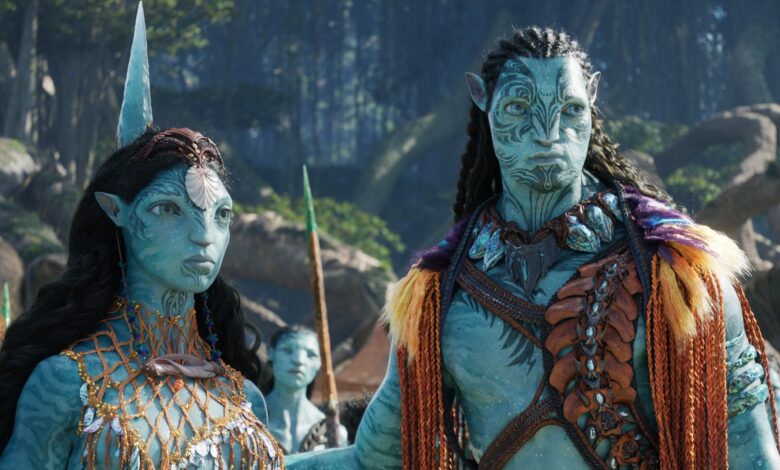 The second part of the hit virtual animation film "Avatar: The Way of Water" has achieved large revenues on Monday, the sixth day of its release in Egypt.
It came at the top of the foreign film box office with LE 797,000, bringing its total revenues so far to 5.8 million.
Veteran director James Cameron returns with the long-awaited sequel to sci-fi/action epic "Avatar" (2009) which was nominated for nine Academy Awards, including Best Picture and Best Director, and won three, for Best Art Direction, Best Cinematography, and Best Visual Effects.
The three-hour-plus-epic goes beyond the forest-dwelling tribe which was the center of attention in the first sequel.
The director of Titanic and The Abyss takes audiences on an amazeballs journey in the mind-boggling Pandora marine life.
A new species of avatar is introduced called Metkayina people who are an oceanic Na'vi tribe residing on Pandora's reefs.
They are distinguished with a teal-green color and larger eyes than the Omaticayas.
The 3D technology effect in the movie was captivating enough to make the audience feel like they were diving into the picturesque world of bright-colored underwater sea creatures.
The events of the newly-released sequel take place a decade after the first film, and it follows the lives of Jake Sully and Neytiri after marriage, as they now have a family of four children and must protect themselves from a new threat.