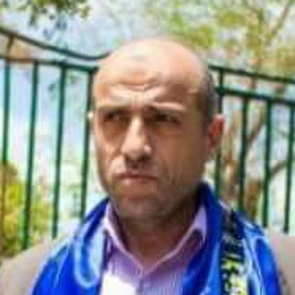 Ibrahim Metwally Hegazy, the lawyer who was investigating the abduction and death of Italian Cambridge student Giulio Regeni in Egypt has been arrested for 15 days pending investigations for charges of establishing an illegal group and disseminating false news, Al-Ahram reported.
Hegazy had disappeared from Cairo International Airport on Sunday as he was preparing to depart on a flight to Geneva to attend a UN meeting on forced disappearances, Hegazy's family said in a statement.
Hegazy, one of the founders of the Association of the Families of the Disappeared and a member of the Egyptian Commission for Rights and Freedoms was last contacted by his family on his way to the airport at 8 am, according to a statement that cites Hegazy's family that the association published on Facebook.
The statement added that he was brought before State Security Prosecution in Cairo's Fifth Settlement earlier on Tuesday.
Dublin-based rights group Front Line Defenders claims Hegazy was arrested at Cairo International Airport two days ago.
The lawyer was preparing to travel to Switzerland "in response to an invitation by the UN Working Group on Enforced Disappearances to attend the proceedings of its 113th Session, held from 11 to 15 September 2017 in the UN Human Rights Council in Geneva," according to the association's statement.
Before the news of his arrest, the family statement described Hegazy's disappearance as an attempt by Egyptian authorities to silence those who are advocating on behalf of the forcibly disappeared in Egypt and to prevent communication with the international community.
Amr Ibrahim Metwally, Hegazy's son, was forcibly disappeared in 2013 and has not been found since, The Telegraph reported.
Hegazy had provided legal services to the family of Regeni following his death. Giulio Regeni, a 28-year-old Italian Cambridge PhD student, went missing in January last year. His body was discovered more than a week later on the outskirts of Cairo with severe signs of torture.
The death of Regeni remains unsolved and Italian prosecutors have complained that Egypt is not cooperating in the case.
Italy had recalled its ambassador in April last year in protest, but recently announced a new ambassador who would return to the position.
In a report issued last year on forced disappearances, the state-appointed National Council for Human Rights stated that it had documented 266 cases gathered from forced disappearance forms submitted between April 2015 and the end of March 2016.
The Stop Enforced Disappearance Campaign documented 378 cases of disappearance between August 1, 2016 and mid-August 2017.