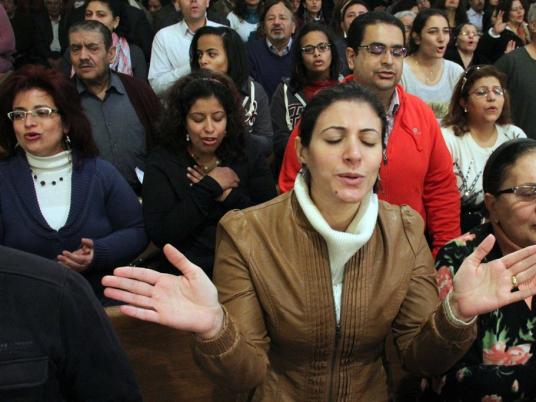 The lawyer of the Two Saints Church in Alexandria said the church is currently looking to take new legal actions, including a new lawsuit reported to the Supreme State Security Prosecution with new documents, information and facts to compel the Interior Ministry to announce the inquiries and investigations made to the church case.
The Two Saints Church suffered a terrorist bombing on the eve of 2011 new year, which killed 24 people and left more than 100 injured.
The lawyer, Joseph Malak, said the new documents suggests that certain political trends are involved in the attack, but refused to disclose any further information.
He also expressed his fear that the Interior Ministry is ignoring the church's complaint, as it has previously done.
He stressed that investigations have been stalled for three years, leaving no hope to get retribution for martyrs and injured. He blamed the interior Ministry for slowing down in the process of the case.
The Coptic Orthodox Cathedral in Alexandria and the families of the martyrs and the injured have filed a lawsuit against the president, prime minister, the interior minister and the attorney general, blaming them for the failure to complete the investigations and inquiries into the case so far. This took place during Mohamed Morsy's term as president, which has made him a defendant in the case.
Edited translation from Al-Masry Al-Youm