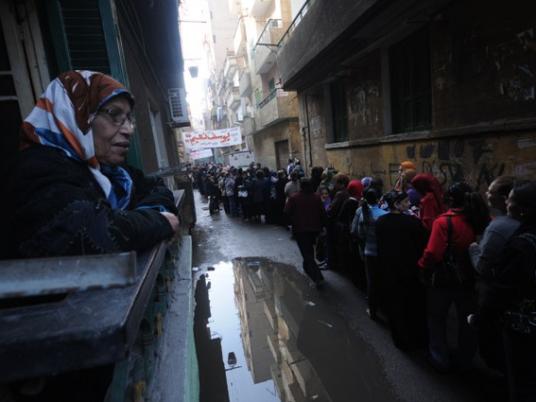 Reactions to the law demarcating constituencies for the upcoming parliamentary elections varied as the Cabinet approved the law on Wednesday.
Some parties feared the law would be challenged before the Supreme Constitutional Court for violating Article 102 of the Constitution.
Article 102 guarantees equitable representation of the population, the governorates and voters while demarcating constituencies.
Objectors to the law said it violated the principle of equality and expressed reservation on widening the space of constituencies which would require huge sums of money for campaigning and lead to the success of the rich only.
Thirty objectors to the law in Basioun and Qatour districts in Gharbiya who announced running the elections threatened boycotting it due to the law which they described as unjust.
The demarcating of constituencies in the recently issued law resembles that of 2010 parliamentary elections law as the space of single-member districts is small.
Ain Shams and Matariya districts were separated in the new law thus fragmenting a major bloc for Muslim Brotherhood supporters in the capital. Political party leaders praised splitting the two districts, but warned of reigniting tribal conflicts in Upper Egypt specially in Qena and Minya due to reducing the number of seats in some constituencies.
Sources said that North Sinai retained the three constituencies of 2010 elections, including Rafah, Sheikh Zuwaid, and al-Qasima despite the displacement of a large number of residents in the first and second districts.
Anger culminated in the Red Sea governorate especially after the addition of Marsa Alam to Halayib and Shalateen districts. Joy swept Aswan after it gained 10 seats under the new law (compared to six in the past).
Politicians in Qaliubiya criticized the law saying it was drafted in favor of Mubarak-regime's the NDP former members and businessmen.
Edited translation from Al-Masry Al-Youm