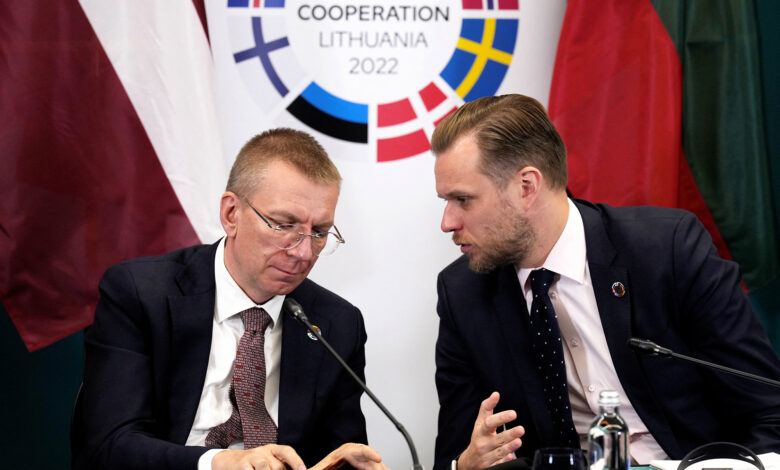 The Baltic states of Latvia, Lithuania, and Estonia have reached an "agreement in principle" to restrict the movement of Russian citizens through their borders with Russia and Belarus, according to Latvian Foreign Minister Edgars Rinkevics.
The last "nuances" of the restrictions are currently being agreed between Latvia, Lithuania, and Estonia, Rinkevics announced on Wednesday following a meeting of Nordic-Baltic foreign ministers in Kaunas, Lithuania.
What does this mean? Once implemented, the ban will prevent Russian citizens holding Schengen visas from crossing into Latvia, Lithuania, or Estonia, from Russia or Belarus, Rinkevics said. There will be exceptions on humanitarian grounds, for lorry drivers, for family reasons and for diplomats, Rinkevics added.
There will be "sufficient warning time" before the restrictions are implemented, Rinkevics added, with further decisions being made within the next 10 days.
The number of border crossings from Russian citizens holding Schengen visas has "dramatically increased," in recent weeks, Rinkevics said, adding that the crossings are becoming a public security concern as well as a moral and political issue.
Some background: Estonia implemented a ban on Russian citizens who already held Estonian-issued Schengen visas in August. Meanwhile, the European Union has agreed to reduce the number of new visas available to Russian citizens but stopped short of an outright ban on travel to the bloc.