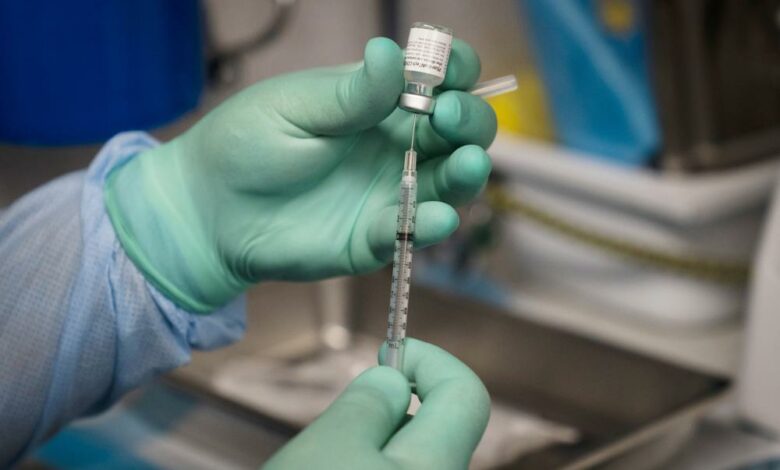 A dominant feature of the latest coronavirus strain in the fourth wave is that it can infect children and spread quickly, the head of the Allergy and Immunology Department at the Serum and Vaccine Authority Amgad al-Haddad warned.
"We are facing a mutation and a fourth wave of coronavirus that is very severe in infection, but its complications and death rates are few," he explained during a telephone interview with the "Kalam Hawanem" program on Sunday.
He assured that the government is working hard to speed up vaccinating all citizens and education workers, but said that precautionary measures such as facemasks and social distancing must continue to be followed.
"Infection with the virus after taking the vaccine is very likely, but it is simple and similar to common cold," he said.
He added that the main role of the vaccine is to prevent serious complications of infection and hospitalization.
Haddad stressed the need of give children over six months old the flu vaccine, while giving the elderly the coronavirus vaccine.
He added adults may receive the flu and coronavirus vaccines together, provided that there is a two-week break between both.
Egypt's Ministry of Health and Population on Sunday reported 481 new coronavirus cases, 11 deaths, and 651 recoveries.
A total of 292,957 cases have been disclosed in Egypt, alongside 16,871 deaths and 246,726 recoveries.
Health Minister Hala Zayed announced last week that Egypt had given 11 million doses of coronavirus vaccines so far, as it works toward vaccinating its population of 104 million.