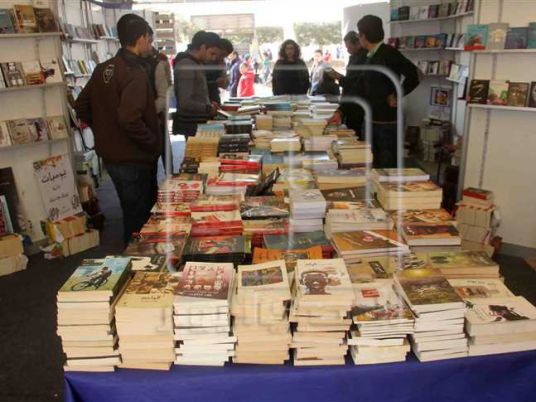 The hologram technology appeared prominently in a number of the events of the Cairo International Book Fair 2020, as it was used to depict late writer Yahya Haqqi, who was chosen to be the character of the exhibition this year.
Haqqi's depiction gained a great turnout, especially from his fans who had the opportunity to speak with him through a serious of ten questions.
Everyone gathered around a white platform with a screen on which laser beams were shining, then Haqqi appeared to answer a set of questions that he was asked in a dialogue.
Among the questions asked by the public to him were: "Are Yahya Haqqi's writings more fun, even the critical ones? What makes writer Yahya Haqqi laugh? Is there humorous literature in Egypt?"
Haqqi was also asked: "In your book "Come with me to Concert", you talked about caricature literature and the musical accompaniment, how did you combine these two arts in one book? What is the topic that you haven't written on yet? What bothers you about being called a doctor? Don't you think that your many writings and your leading of the contemporary Egyptian short story are greater than any effort made for a Ph.D.?
Why did foreign researchers fascinate about "Qandil Umm Hashem" 's novel? To which generation do you belong? Is slang a dialect or a language?"
After selecting the question and pressing it, the questioner hears the answer from the writer himself, as if he is talking to them.
The answers were taken from previous recordings of the late writer.
Haqqi is an Egyptian novelist and writer, holding a BA in Law from Cairo University. He spent his life in the civil service and worked in the Egyptian diplomatic corps. He was also advisor to the Egyptian National Library and Archives.
During his career, he published four short story collections along with many articles, and some of his most famous novels were"al-Bostaji" (The Postman), "Sareq al-Kohl" (The Kohl Thief), "Qandil Umm Hashem" (The Lamp of Umm Hashem).
A hologram is a technology or device that relies on a group of light waves for the three-dimensional imaging of objects.