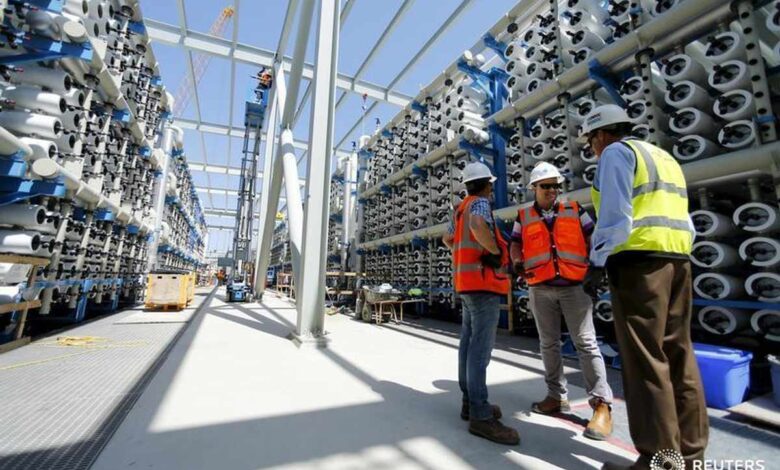 North Sinai Governorate is witnessing the construction of the largest water plant in the Middle East on its north coast, west of the city of al-Arish at a cost of US$97 million to meet the needs of all citizens of the governorate and to replace the water-pump system.
The governorate authorities are coordinating work to connect the giant water desalination plant in the 17 kilometer area west of Arish to deliver water to the main lines to be fed with water upon completion of the plant, with a production capacity of 100,000 cubic meters per day as a first stage, Secretary General of North Sinai Governorate, Osama al-Ghandour, said.
In the second phase, it increases to 300,000 cubic meters of water per day, he added.
Ghandour stressed the need to complete all works on time to start delivering water from the new station to the main lines to feed the cities of Arish, Sheikh Zuweid, Rafah and central Sinai.