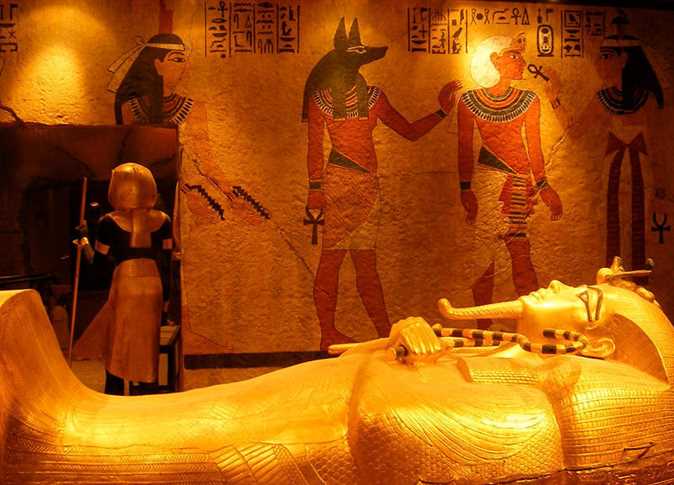 Luxor city on Thursday will celebrate the end of the Egyptian-American project seeking to restore and protect the tomb of King Tutankhamun, in the Valley of the Kings at the West Bank of Luxor.
The project is the largest of its kind inside the tomb, which was discovered 96 years ago by British archaeologist Howard Carter. The restoration project has been working for the past ten years.
The ceremony will be held under the patronage of Antiquities Minister Khaled al-Anani, Secretary General of the Supreme Council of Antiquities Mostafa al-Waziri, and attended by the famous Egyptologist Zahi Hawass, the Chairman of the American Getty Conservation Institute (GCI), the Director of the Institute's mission in Luxor and local and foreign Egyptologists.
The ceremony will include documentary films, pictures and explanations on the stages of work done on the Golden Pharaoh's tomb.
According to sources within the Egyptian Antiquities Ministry, the restoration and protection work carried out by a GCI team and a team from the Ministry included lighting and ventilation works, wooden floors inside the tomb, metal floors for the exterior entrance and restoration of the inscriptions, drawings and colors of the tomb.
On November 4, 1922, Carter found the first stone leading to the tomb of King Tutankhamun and its treasures left intact and untouched by thieves, which included statues of the king, golden jewelry and pots made of porcelain.
The contents of the tomb gave archaeologists a unique opportunity to deepen their knowledge of the nature of life in the 18th dynasty, a period of great importance in the history of ancient Egypt.
Edited translation from Al-Masry Al-Youm