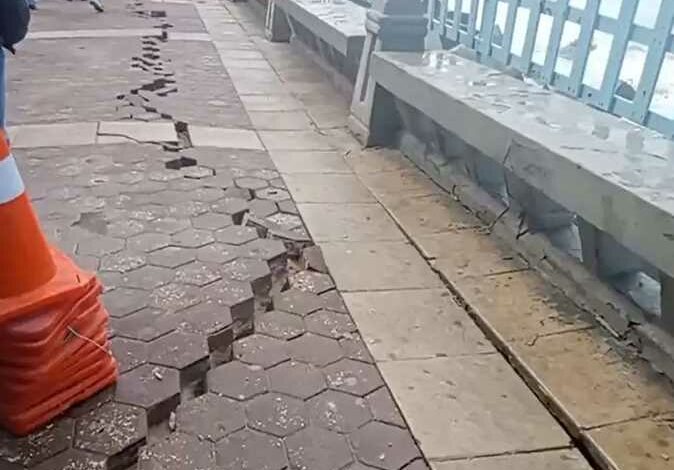 The spokesman for the Ministry of Irrigation and Water Resources, Mohamed Ghanem, revealed on Monday, the reasons for the landslide in the Alexandria Corniche, in the Sidi Beshr area.
During a phone interview with TV host Amr Adib on his show "al-Hekaya" (The Story), on MBC Masr channel, Ghanem said that the subsidence of the Alexandria Corniche has nothing to do with the Turkey earthquake that occurred yesterday.
He explained that the reason for the landslide is the rise of sea waves that rose about five meters, as a result of the "al-Karam Nawa" (al-Karam storm), which is currently hitting the Alexandria governorate.
The occurrence of the landslide in conjunction with the earthquakes is nothing more than a coincidence.
Ghanem continued, "the high waves hit the Corniche area, affecting a part of Sidi Beshr Beach with a length of 20 meters, and pulled some sand from beneath the Corniche Road, which caused the landslide."
The spokesman for the Ministry of Irrigation indicated that the Ministry dealt with the matter as soon as it detected the occurrence of the subsidence, as quantities of stones and concrete were placed to prevent the entry of sea water below the Corniche.