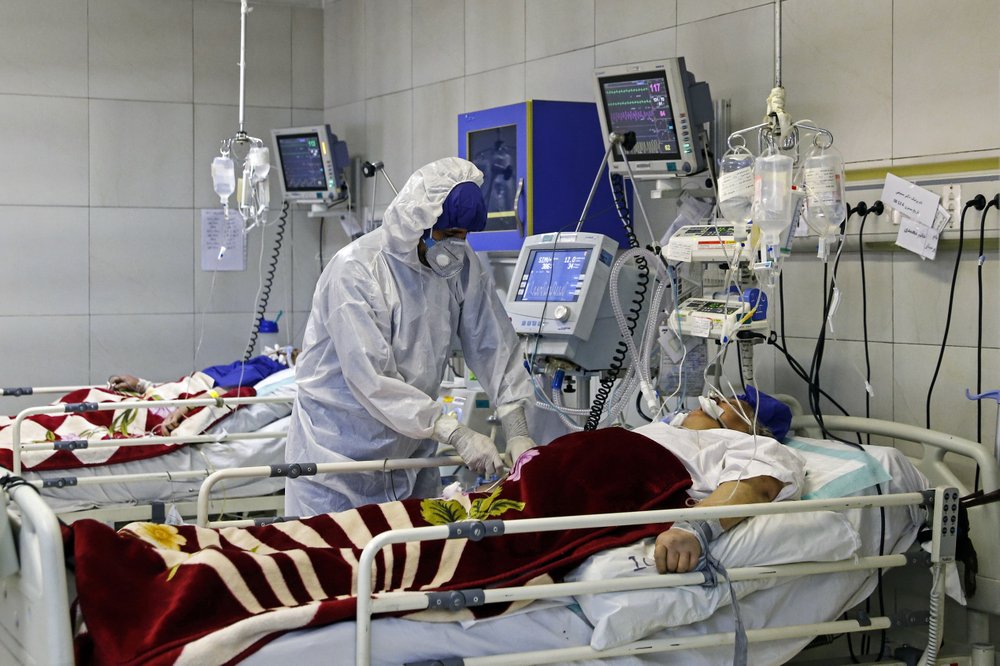 Lack of vitamin D has become a problem facing coronavirus patients and doctors in quarantine hospitals, due to their lack of exposure to sunlight for long periods of time.
A lack of vitamin D — which the body produces naturally when exposed to sunlight — weakens the immune system against many diseases, including coronavirus, a fact that prompted Egypt's Ministry of Health to make available one million packages of the vitamin D and calcium supplement Ossofortin to strengthen patients' immunity.
This comes on the heels of a medical study published by a research team led by researchers at Northwestern University, which confirms a strong link between acute vitamin D deficiency and mortality rates for the novel coronavirus (COVID-19).
The research team conducted a statistical analysis of data from hospitals and clinics across Europe, China and the US. According to the study, patients from countries with high morality rates due to the virus, such as Italy, Spain and the UK, have lower levels of vitamin D compared to patients in countries that were not as severely affected.
A report by the General Administration of Nutrition Programs in the Egyptian Ministry of Health revealed five ways to help the immune system fight coronavirus infection by eating healthy food that helps boost immunity.
Immune cells need vitamin D to help destroy pathogens that cause infection, including those that cause acute respiratory infection.
The administration therefore advises getting regular sun exposure to allow the body to produce vitamin D.
Dr. Alaa Khalaf, a member of the psycho-social support team for coronavirus patients, said that he spent two weeks accompanying patients in a quarantine hospital.
One of his most prominent observations was that patients are not exposed to the sun for long periods, which results in some people suffering from a lack of vitamin D, as well as from depression, anxiety and disturbed sleep due to their not being able to differentiate between day and night, Khalaf said.
Dr. Al-Shaimaa Ahmed Aweila, a consultant on rheumatism and joint pain, said that some people with vitamin D deficiency suffer from symptoms such as fatigue, mood disorders, hair loss, inability to sleep, bone pain, weakened immunity and frequent illness. It can also cause osteoporosis, she added.
Vitamin D strengthens the immune system against coronavirus because it helps to produce connective tissue and protects against some types of cancer, Aweila added.
Many studies have proven that vitamin D deficiency also exposes the body to the proliferation of cancerous cells in the blood and increases the risk of falling ill.
It is difficult to naturally obtain vitamin D from a source other than direct exposure of one's skin to sunlight.
Some foods, such as salmon and egg yolks, contain small amounts of vitamin D.

Taking a supplement like Ossofortin daily for three months is sometimes prescribed as a treatment for vitamin D deficiency, while doctors sometimes recommend taking it once every two or three days for prevention.
Dr. Mohamed Halawa, professor of internal medicine and diabetes and head of the Endocrinology Department at Ain Shams University, said that acute vitamin D deficiency in adults leads to pain, soft bones and muscle weakness, and that vitamin D supplements help reduce the risk of respiratory infection.
Those who receive vitamin D supplements on daily or weekly basis have better preventive effects, Halawa said.
Edited translation from Al-Masry Al-Youm