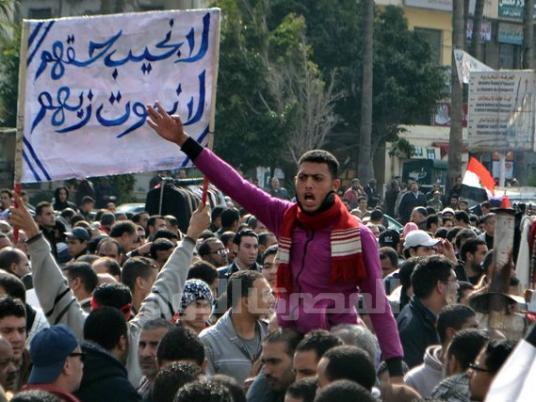 One-hundred-and-twenty labor groups have announced their intention to participate in a general strike planned for 11 February, the anniversary of President Hosni Mubarak's departure, to pressure the military council to hand over power.
The strike also demands justice for Egypt's martyrs, the trial of the former President and his aides before a revolutionary tribunal, and the purging of corruption from state institutions.
It calls on people not to go to work that day (save for humanitarian emergencies), to protest the recent bloodshed, and to refrain from paying taxes and utility bills as a means of civil disobedience.
Among the participating groups are the Independent Workers Union, the Egyptian Workers Conference Movement, the Sadat City Workers Union, the Tenth of Ramadan City Workers Union and the Textile Workers Trade Committees.
They hold the military council responsible for the recent violence, and demand that it return stability to the country, maintain national security and preserve the military's image.
They also express regret that Egypt's people — who seek a bright future ruled by the values ​​of citizenship, freedom, human dignity and social justice — suffer from conflict with the security services.
Translated from Al-Masry Al-Youm