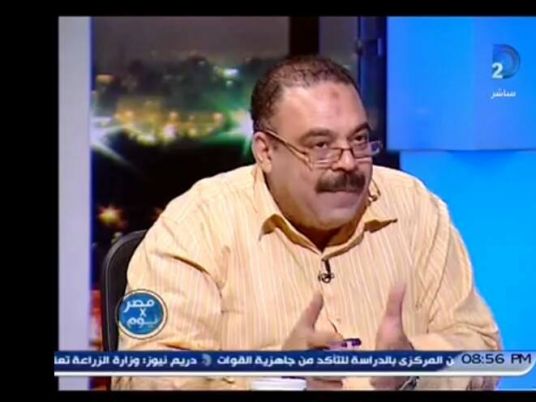 A leading labor activist entered on Sunday his second day on hunger strike in protest over his superiors' crackdown on striking colleagues at the Egyptian Iron and Steel Company, according to the Center for Trade Unions and Workers Services.
Mohamed Omar, a senior figure among protesting workers at the steel company, entered the second day of the strike which he is staging inside the facility's legal affairs department. He is trying to press his superiors to halt what he views as vengeful measures against colleagues who had protested over the past years, as well as to urge investigation into corruption claims he had submitted along with his workmates.
Returning to his work following a two-month suspension ordered by the company, Omar was met with a new questioning over accusations that he entered the facility out of his working times during the recent strike by his colleagues that called for the disbursement of delayed bonuses.
Omar said that prior to the new decision, his annual allowances had been slashed by 30 percent, which, he said, meant the penalty was sanctioned before the interrogation was made.
The workers had announced an all-out strike late November demanding the disbursement of delayed bonuses and the removal of the company's board. EISCO said it had sustained LE35 million in losses due to the strike.