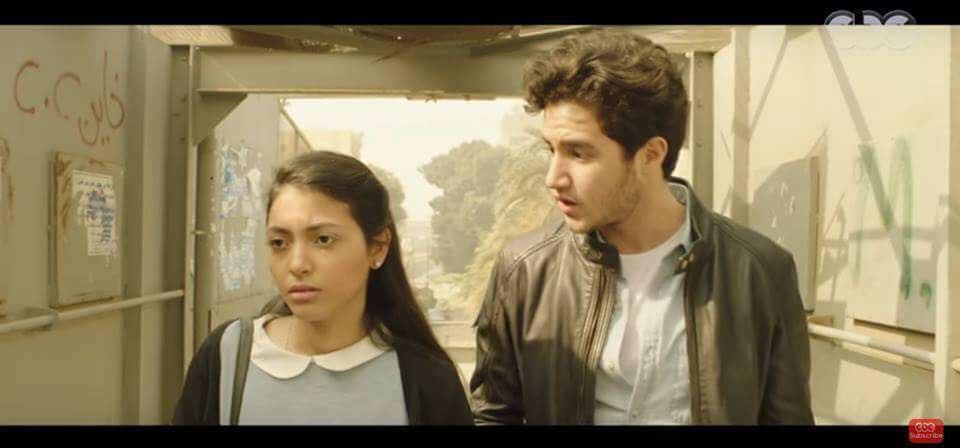 Producers of the 'La Tutfe' al-Shams' TV series have apologized for a shot from the 14th episode, which was aired on Friday, showing actor Ahmed Malek walking beside a wall with 'C.C is a traitor' scrawled on it in Arabic.
The featured graffiti against President Abdel Fattah al-Sisi raised widespread controversy among social media users, heightened by the fact that Malek was accused of humiliating police officers due to a controversial prank on Police Day/ the fifth anniversary of the January 2011 revolution, earlier this year.
Malek and comic show reporter Shadi Abu Zeid presented unwitting, lower-ranking police officers with inflated condoms as festive balloons.
The production company consequently removed the shot from the episode uploaded on CBC's YouTube channel.
"We apologize to the audience for the unintended mistake in the montage of the Friday's episode," the production company said in a statement made on Saturday.
"We confirm our respect toward all officials in Egypt."
Lawyer Samir Sabry claimed the series intended to offend the president by circulating messages from the Muslim Brotherhood, and suggested the series be suspended until investigations are concluded.
The series' director Mohamed Shaker Khodeir did not respond to calls from Al-Masry Al-Youm, while scriptwriter Tamer Habib refused to comment.
Edited translation from Al-Masry Al-Youm