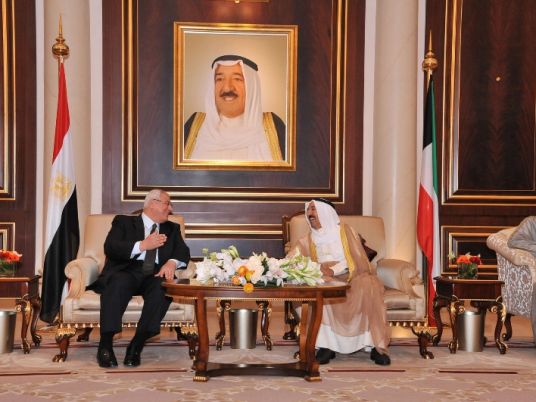 Kuwait
'
s Deputy Prime Minister and Minister of Finance Salem Abdulaziz Al-Sabah denied recent claims of suspending financial aid to Egypt.
In a press release issued on Wednesday, Al-Sabah described this news as "fabricated."
The claims emerged in the form of a letter recently ciruclated on social media platforms offering an official apology for the aid suspension and allegedly signed by the minister.
Last week, a Kuwaiti senior political official told the Turkish news agency Anadolu that his country will be offering a new aid package of around US$2 billion.
Kuwait had vowed to offer Egypt $4 billion in the aftermath of deposing former President Mohamed Morsy, as part of a larger aid package of around $15.9 billion assembled by Kuwait, Saudi Arabia and the United Arab Emirates.
Edited translation from Anadolu Agency