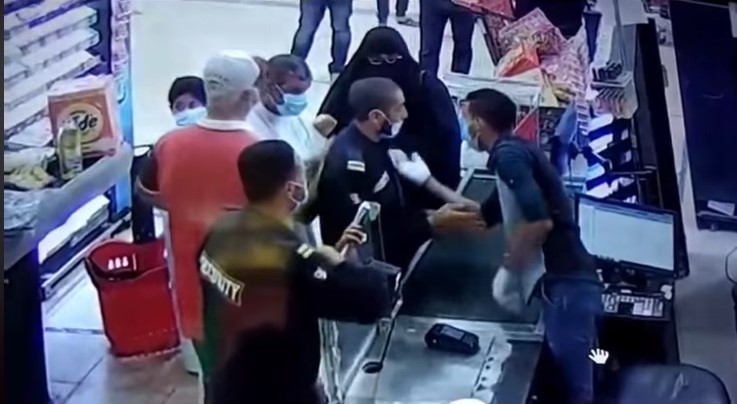 The Kuwaiti embassy in Cairo issued a statement on Friday calling on Egyptian authorities to take necessary measures to deter abusive practices against Kuwait.
According to the Kuwaiti News Agency, the embassy condemned video clips that were circulated on social media on Thursday, encouraging people to burn the flag of Kuwait.
The embassy stressed that, "This act, which represents grave and unacceptable abuse to the State of Kuwait and its national symbol, reflects negatively on the brotherly relations between the two countries."
The embassy said that, "This shameful act has caused great dissatisfaction among both official and popular circles in the State of Kuwait and represents a wound in the conscience of its people."
The embassy stated that it has "contacted officials in the Republic of Egypt, conveyed this dissatisfaction to them and denounced and these rejected acts."
Minister of Immigration and Egyptian Expatriate Affairs Nabila Makram on Sunday followed up with the Consul General of Egypt in Kuwait Hesham Asran regarding an incident where an Egyptian cashier in Kuwait was assaulted while at work.
The Kuwaiti citizen was promptly arrested, with police bringing a misdemeanor case to court, Asran said.
Makram praised Asran and the Kuwaiti authorities' swift reaction to the incident and their not acting in a discriminatory manner in their treatment of disputes between Egyptian and Kuwaiti workers.
Assaults on Egyptian expatriates in some Gulf countries spur anger on social media from time to time.
In September 2019, three individuals broke into a mobile phone shop in Kuwait and beat two Egyptians working there.
Kuwait's Criminal Court in September 2018 sentenced a male citizen to 17 years in prison for brutal physical assault of an Egyptian expatriate during working hours at a motor repair shop in the industrial Shewaykh District.
Edited translation from Al-Masry Al-Youm