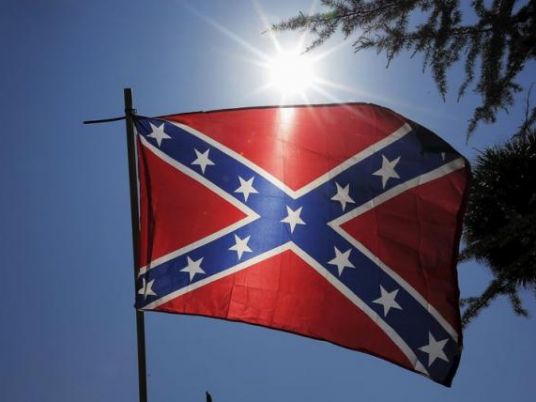 Clashes erupted between supporters of the Ku Klux Klan and the Black Panthers during rival protests outside the South Carolina state house, U.S. media reported on Sunday.
Hundreds of white supremacists gathered on Saturday afternoon outside the South Carolina Capitol to condemn the state's decision to remove the Confederate flag, a widely recognized symbol of the American south that is seen as a racist banner by many.
In a counter-protest, hundreds of people – including supporters of the New Black Panther Party, the latest incarnation of the African-American revolutionary group – marched to urge politicians to do more to address race issues.
CNN-affiliate WOLO news website said the demonstrations began peacefully but quickly escalated as tensions grew.
State police placed themselves between the opposing sides – estimated at 2,000 people by police – but skirmishes broke out as some torn up a Confederate flag, the website said.
Five arrests were reported and seven people were taken for medical treatment, according to CNN.
The flag, a symbol of slavery to its opponents, was removed from South Carolina Capitol grounds in Columbia earlier this month.
The flag originally represented the southern slave-holding states during the American Civil War and was most recently linked to man accused of killing nine black people at a South Carolina church in June.