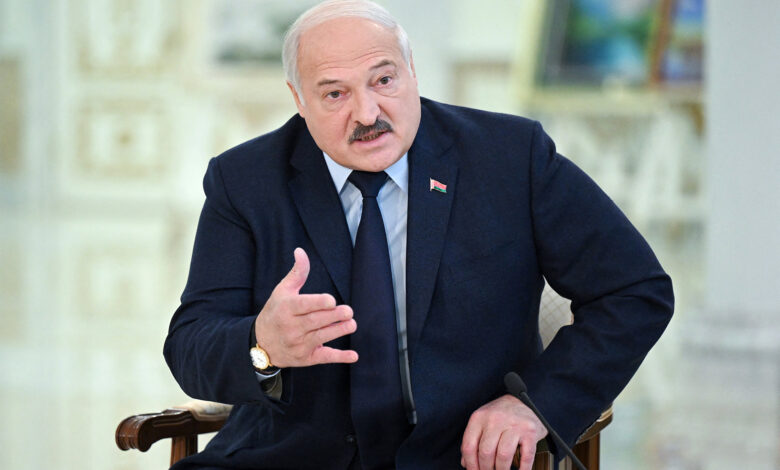 The Kremlin said Friday that Washington is "unlikely" to welcome the initiative put forward by Belarus President Alexander Lukashenko to mediate talks between US President Joe Biden and Russian President Vladimir Putin.
"It is unlikely that Washington will respond positively to this initiative," Putin's spokesperson Dmitry Peskov said during a regular press briefing.
Pressed further if the Kremlin is ready for such a meeting in principle, Peskov said: "President Putin is always ready for a dialogue with the president of Belarus, who will be in Moscow today."
On Thursday, Lukashenko said he wants to host peace talks, calling on CNN to relay the message: "If Biden has a desire, pass on to him through your channels that we are ready to welcome him in Minsk and have a serious talk with him if he wishes for peace in Ukraine. Even Putin will fly to Minsk, and we can meet here, the three of us — two aggressors and a peace-loving President. Why not?"
Putin is expected to hold talks with Lukashenko in his Novo-Ogaryovo residence Friday. The two presidents are planning to consider "key issues of further development of Russian-Belarusian relations of strategic partnership and alliance, as well as integration cooperation within the framework of the Union State," according to the Kremlin.