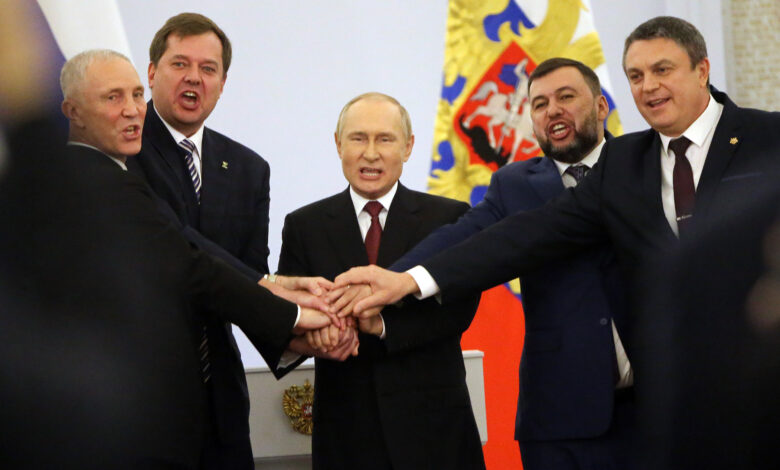 The top Kremlin spokesperson on Friday insisted that Ukraine's Kherson region remains part of Russia, despite the announcement of a withdrawal from the region west of the Dnipro River.
"This is a subject of the Russian Federation," Dmitry Peskov said during a regular briefing with journalists. "It has been legally fixed and defined. There can be no changes here."
Russia not "humiliated": Russia still controls a large portion of the Kherson region — the area east of the Dnipro River.
When asked directly whether Russia's retreat was "humiliating" for Putin, Peskov replied: "No."
The main bridge over the Dnipro River, the Antonivskyi Bridge, has been destroyed, images and video on social media on Friday show.