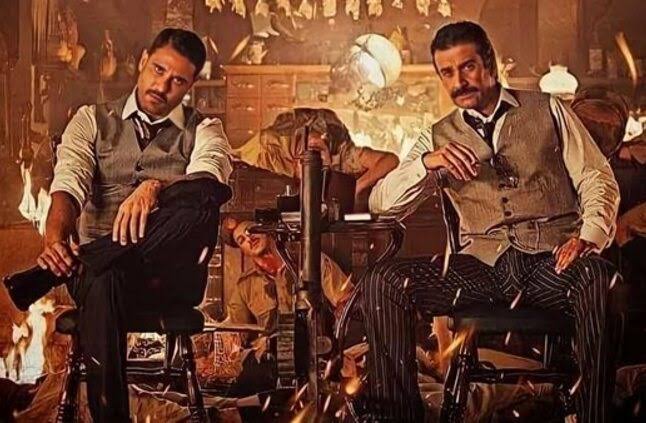 "Kira wal Gin" has to continued to dominate the box office on the fourth night of its screening in Egypt, garnering LE14.5 million in revenues so far.
The movie recorded LE2.7 million in revenues on Sunday alone.

Starring Ahmed Ezz and Karim Abdel Aziz as the leads, the film also features the likes of Hend Sabry, Hoda al-Mufti, Sayed Ragab, Tamer Nabil, Lara Iskandar, director of photography Ahmed Morsy and writer Ahmed Murad.
Director Marwan Hamed celebrated the special screening of the film on Sunday in a major cinema in Sheikh Zayed City.
"Kira wal Gin" is inspired by the novel "1919" written by Murad, and is the story of a group of Egyptian resistance fighters against the British occupation at the time of the 1919 revolution until 1924, who fought battles and made sacrifices for independence.
Henry Sabry anticipates the movie will achieve the highest revenues in the history of cinema in Egypt, as she commented on the work achieving LE12 million in revenues in three days.
Sabry wrote on her personal Instagram account: "In all cases, this is the highest revenue in the history of Egyptian cinema."