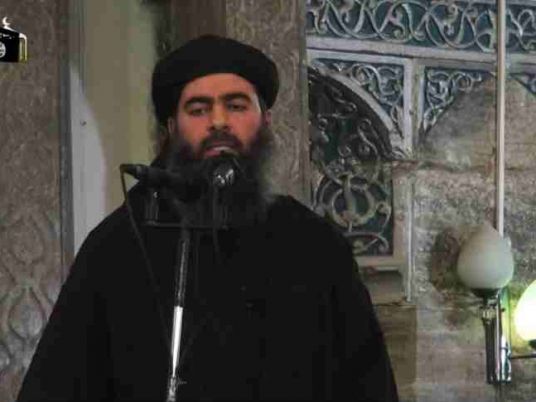 The Pentagon has hailed the deaths of several top leaders of the Islamic State group, but experts say this is far from enough to cripple what has proven to be a resilient organisation.
US officials say air strikes have killed several senior and mid-level jihadists including Abu Muslim al-Turkmani, the right hand man of IS chief Abu Bakr al-Baghdadi, dealing a serious blow to the group's operations.
But analysts warn that disruptions of this type are often fleeting and that the US-led coalition needs to look beyond their military campaign to weaken the group that has become the world's most feared jihadist organisation since proclaiming a "caliphate" straddling Syria and Iraq six months ago.
"Eliminating key leaders is a means to disrupt plots and degrade capabilities. But they do not defeat or destroy terrorist organisations," said Bruce Riedel, a former CIA agent and adviser to US President Barack Obama who is now a leading terrorism expert.
"Al-Qaeda in Iraq lost its top leadership twice but still thrived sufficiently to give birth to the Islamic State."
Pentagon spokesman Rear Admiral John Kirby said strikes against the group's leadership were disrupting the jihadists' "ability to command and control current operations against" Iraqi federal and Kurdish forces.
But the real impact is hard to quantify, especially as the command structure of the Islamic State group is largely a mystery to intelligence services, with its members masters at disguising themselves through a multitude of false identities, nicknames and noms de guerre.
And the Western view of a pyramid-like command structure with a supreme leader, deputies and cascading line of subordinates does not take into account a reality where tribal, regional, cultural and historical ties often take precedence.
Even if jihadist supremo Baghdadi was killed, this would not see the ideology that spurred the creation of the so-called caliphate crumble overnight.
"If Baghdadi is out of the picture before his caliphate is firmly established, the Islamic State group will be seriously challenged, but with resourceful lieutenants in charge, it will not be finished without a further fight," said Michael Ryan of the Washington-based Jamestown Foundation.
US officials have been open about the limits of the military operation and have warned the West will have to dig in for the long haul to combat IS.
Military chief General Martin Dempsey recently told the US Senate that IS would "ultimately be defeated when their cloak of religious legitimacy is stripped away and the population on which they have imposed themselves reject them.
"Our actions are intended to move in that direction. This will require a sustained effort over an extended period of time. It is a generational problem, and we should expect that our enemies will adapt their tactics as we adjust our approach."