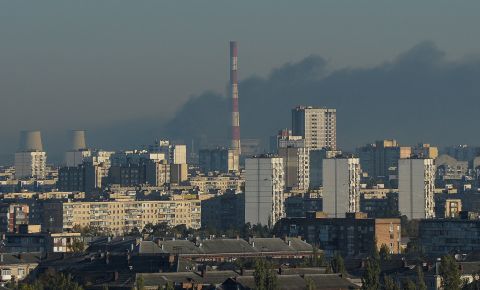 A resident of Kherson has described the situation in the Russian-occupied Ukrainian city as tense, with people "emotionally exhausted," the streets empty from mid-afternoon onwards, and Russian soldiers often seen in civilian clothes.
The woman was reached by CNN through a third party, and was speaking shortly before the Russian-appointed administration in Kherson ordered civilians to leave, as Ukraine tries to retake the city in its counterattack to Moscow's invasion.
The administration said Saturday that "due to the tense situation at the front, the increased danger of massive shelling of the city and the threat of terrorist attacks, all civilians must immediately leave the city and cross to the East bank of the Dnipro!"
Previously the authorities had recommended people leave; Saturday's announcement appears to go beyond that.
Speaking on Friday, the female civilian in Kherson city said: "Unfortunately, many residents of Kherson had to consider leaving the city. Everyone had their own reasons, worries and fears. But I am 100% sure that no one wanted to go."
CNN is not identifying the woman for security reasons.
She said Kherson had become a ghost town. Tens of thousands of its residents have left since the Russian occupation began in March.