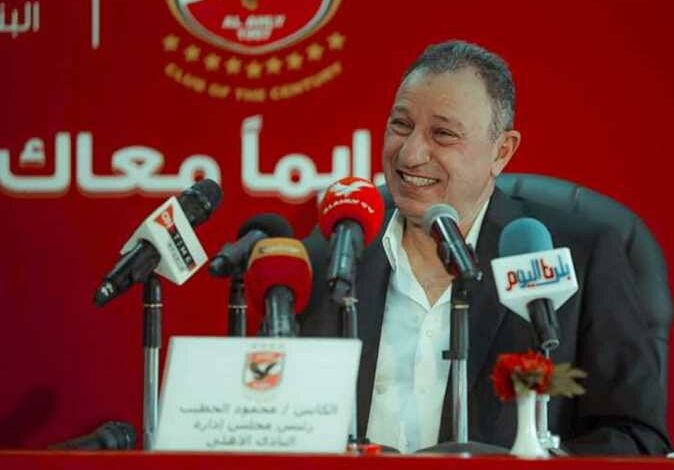 The Chairman of Al-Ahly's board of directors Mahmoud al-Khatib won a second term in office after securing the majority of votes in the elections held on Friday.  Al-Ahly is one of the most popular sporting clubs in Egypt.
Khatib won the president's seat in the club's elections for a second term for the next 4 years. The entire list of Khatib's management to win the election seats for the second consecutive session.
Khatib received a total of 19,362 votes, while his rival Khaled Soliman received only 2,320 votes, in addition to 445 invalid votes.
Khaled Mortagy won the position of treasurer after a competition with Khaled al-Darandaly.
Mortagy received 14,201 votes, while Darandaly received 7,482 votes, and 585 invalid votes.
Al-Amry Farouk retained the position of vice-president of the club for the second consecutive season because there were no candidates for the post and after exceeding 25 percent of the votes in his favour. Hossam Ghaly succeeded as a board member over the age by obtaining 19,000 votes.
Finally, Mohamed al-Garhy and Mai Atef Bakadi won the under age membership, while Omar Rabie Yassin was unsuccessful in the elections after obtaining 9,000 votes.
Khatib led Ahly's board of directors for four years, starting from December 2017 until the end of the current term in 2021.