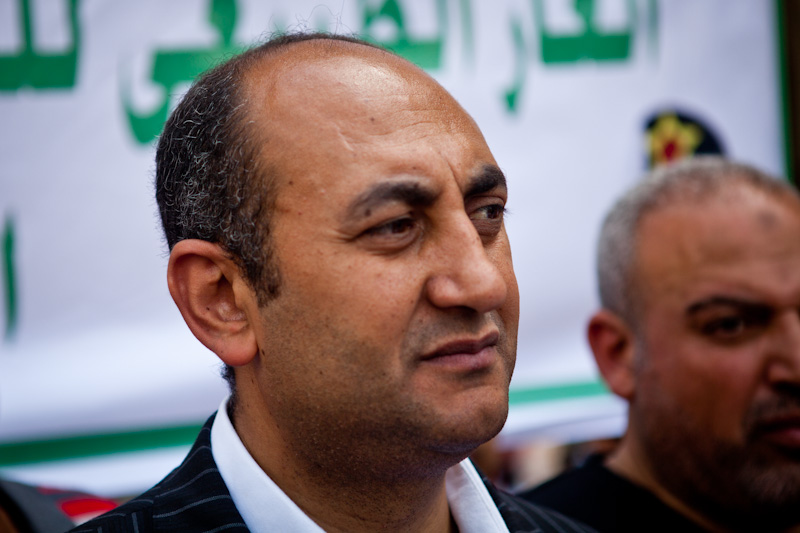 Leftist attorney and former presidential candidate Khaled Ali described the recent events in Egypt and the 30 June protests as "half a revolution and half a coup."
In an interview with privately-owned satellite channel CBC on Sunday evening, he explained that it could not be denied that millions had rallied in the streets.
He added that Sisi had accomplished a great patriotic deed.
Ali said he supports the separation of religion and state. He said that the people had the right to overpower the Islamist current, just as they overpowered the remnants of the dissolved National Democratic Party after the 25 january revolution.
Regarding the 2012 presidential elections, Ali said that he had boycotted the run-off between ousted Islamist President Mohamed Morsy and Ahmed Shafiq, who was Mubarak's last Prime Minister. At the time, he explained, he had demanded that a civilian presidential council be formed.
Another presidential candidate, Amr Moussa, was described by Ali as having considerable political experience.
Ali stated that Morsy had a great opportunity to be a leader of the Egyptian nation and that he had failed. On the other hand, he described Mohamed ElBaradei, current vice president for international relations, as "the conscience of the Egyptian revolution."
Ali demanded that the Interior Ministry be reconstructed, but praised the police's support of the people during the 30 June protests.
Edited translation from Al-Masry Al-Youm