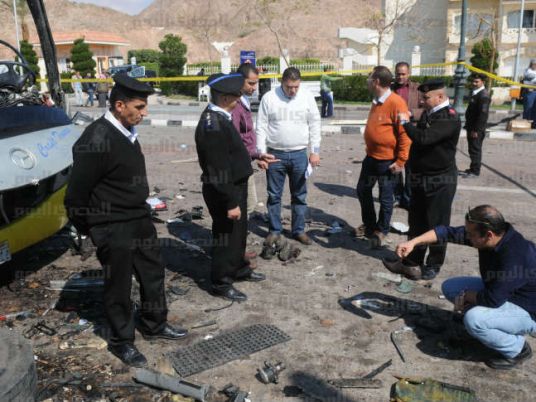 The prosecutor's office in Al-Haram district, Giza, is investigating a car-jacking in which photojournalist Ahmed al-Naggar, nephew of TV presenter Khairy Ramadan, was robbed and shot in the neck.
A colleague of Naggar, who was traveling with him at the time, was also injured in the attack, which occurred on Al-Wahat Road on Saturday. Both men are being treated from their injuries.
The incident took place when Naggar and his colleague went to the gas station on Al-Wahat Road, in the Hada'eq al-Ahram residential area. Three unidentified suspects, who were riding in a red car, rammed Naggar's vehicle, causing him to stop.
During the ensuing exchange, Naggar's colleague was hit and fell to the ground, while Naggar was shot in the neck and arm.
The attackers then seized Naggar's car, along with his belongings, including his photographic equipment.
Investigators have launched an operation to identify and locate the attackers.
Edited translation from Al-Masry Al-Youm