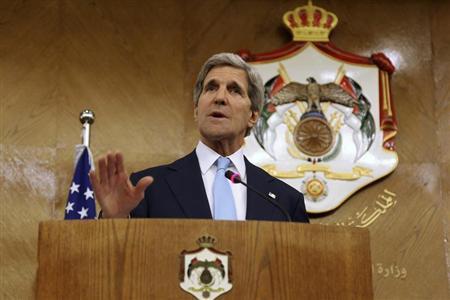 An international meeting on Syria may be held in New York next week, US Secretary of State John Kerry said on Tuesday after speaking with UN Secretary General Ban Ki-moon.
"We … talked about Syria and the need for the UN negotiations to be able to begin, and hopefully for a ceasefire to be ale to take effect, when and if we can achieve that," Kerry told reporters at climate talks in Paris.
"It is our plan to try and attend and have a meeting in New York on December 18", he said, adding that it depended in part on the outcome of a Saudi-led conference of Syrian opposition representatives in the coming days.