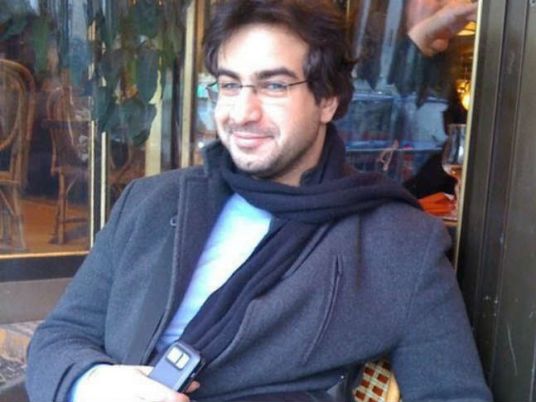 The US Secretary of State John Kerry mourned the death of Egyptian writer and blogger Bassem Sabry who passed away, Tuesday evening, after falling from the balcony of his apartment in Mohandiseen.
"Condolences to family/friends of Bassem Sabry. He was an important voice for Egypt," Kerry wrote on his Twitter account.
Sabry died after a diabetic coma that caused his fall from the balcony of his apartment Sabry was son of writer and film producer, Farouk Sabry.
Authorities say Sabry's family has ruled out any foul play and has not requested an autopsy.
Former Vice President Mohamed ElBaradei also mourned Sabry on Wednesday. "I ask all the youth of the revolution to pray for the noble man we lost and desperately need," he wrote on Twitter. "Goodbye Bassem Sabry."
Presidential candidate Hamdeen Sabbahi also mourned him as he was a member of his political campaign.
The Muslim Brotherhood also mourned Sabry and said he was an "exceptional" man. "The voice of reason and patriotism was lost," the group tweeted in English.
"Bassem Sabry, a voice of Egypt's 2011 revolution, dies in accident," the Guardian wrote on its website. "A Cairo-based journalist and political strategist, Sabry rose to prominence during the Arab uprisings of 2011, achieving widespread acclaim for his analysis of regional politics in several local and global outlets, including al-Monitor and the Huffington Post. He was frequently cited in international media, including the Guardian."
Edited translation from Al-Masry Al-Youm