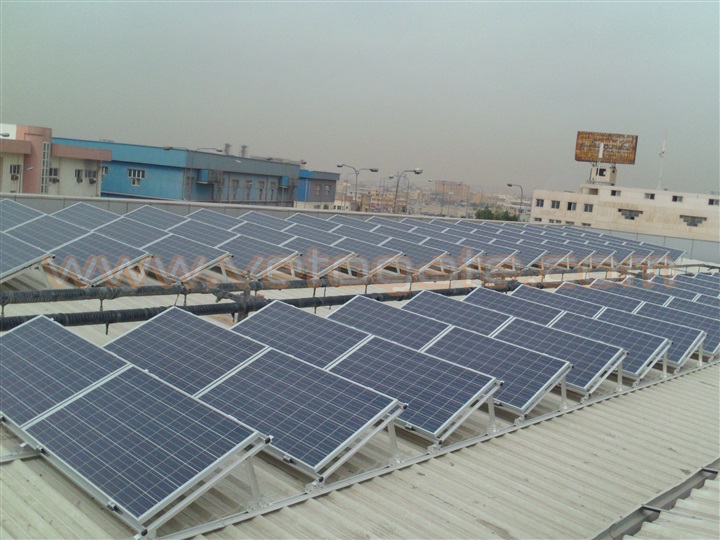 KarmSolar, a solar technology and integration company, announced the signing of a US$23 million agreement with two Dakahlia Group subsidiaries: Dakahlia South Valley for Poultry and Dakahlia Wadi al-Natroun for Agriculture to save 75 per cent of their power needs from solar power over the coming 30 years.
The agreement stipulates that KarmSolar will have constructed two 26.5 megawatt (MW) solar power plants in Minya governorate and Wadi al-Natrun area in Wadi al-Gaded governorate by 2018.
Chief Executive Officer (CEO), Ahmed Zahran, stated on Sunday that the agreement is a landmark in the history of KarmSolar Company and it is set to be the largest provider of solar power for the Egyptian private sector. Charges of the company's solar power are cheaper than the government's solar power, he added.
The two plants will be constructed on 85 feddans (360,000 m2). The plant in Minya governorate will provide solar power for a chicken breeding farm complex with a total production capacity of 140 million chicks per day. Zahran also said that the agreement will force the company to accomplish its goals.
CEO of Dakahlia Agricultural Development Company and Vice Chairman of Dakahlia Group, Khalid Anani, said that his company, in consideration of being the largest producer and supplier of food stuff in Egypt, needs large amounts of solar power after costs of electric power recently surged up.