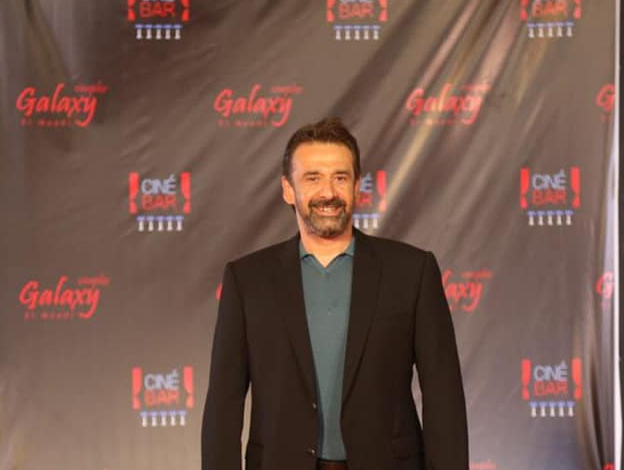 The Cairo International Film Festival (CIFF) has announced that the Faten Hamama Award for Excellence will be granted to Egyptian actor Karim Abdel Aziz.
The CIFF's 43rd edition, running from November 26 to December 5, will see Abdel Aziz honored for his outstanding career through the award.
Festival President Mohamed Hefzy stated that "The festival is always keen to honor the figures who combine talent, popularity, devotion to cinema, and this applies to the star Karim Abdel Aziz, who will be awarded the Faten Hamama Award for Excellence."
Hefzy added that he has held the utmost respect for Karim Abdel Aziz throughout his 20 years of success, in a career which saw him playing a wide variety of roles in comedies, action, thrillers, horror and romance.
"He managed to succeed and sometimes surprise us with his bold choices. It is not by coincidence that he is among the highest-earning movie stars in the history of Egyptian cinema without having to follow the guaranteed pattern of the film market."
Abdel Aziz expressed how honored he is to be receiving the award from the prestigious Cairo International Film Festival, and called it a milestone in his career.
He added that the award reminded him of the very beginnings of his career, where he hoped to be among the invited artists to attend CIFF, one of the oldest film festivals and the most important one in the Middle East.
Now, this November, he will finally attend as an honoree.
Aziz's road to fame began with "Edhak Al-Soura Tetlaa Hilwa" (Laugh, the Photo May Look Nicer, 1998), until it reached a peak with the hit action series "Al-Iktyiar II (The Choice II, 2021)", which was screened last Ramadan.
He is also working on the highly-anticipated 'Kira and al-Gin',  currently being filmed.