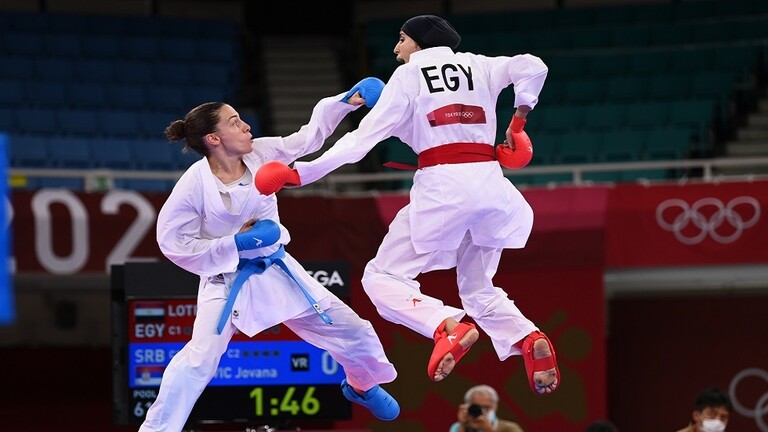 Egyptian Karate player Gianna Farouk secured a fourth medal for Egypt in the current Tokyo Olympics, after qualifying for the semi-finals of the 61 kg weight class on Friday.
Farouk, 26, won three consecutive victories in the group stage, beating Peru's Alexandra Grande 2-0, with two hits "Yoko", then the Ukrainian Anita Serogina 2-1, and Morocco's Ibtisam Sedini 5-0.
Farouk has one match left in this round against Serbia's Jovana Preković to determine the top player of the group.
The champion and runner-up of each group qualifies for the semi-finals, where they are guaranteed at least a bronze medal, while the two finalists compete for the gold.
Egypt has won three bronzes in the current games, through Taekwondo stars Saif Eissa and Hedaya Wahba and Mohamed al-Sayed Ibrahim "Kisho" in the Roman wrestling for the 67-kg weight class.