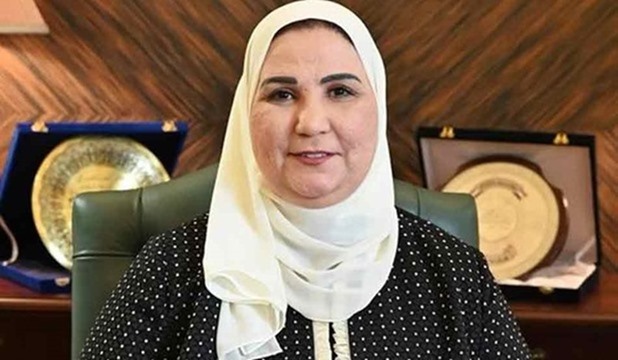 Social Solidarity Minister Nevine Kabbag took part in opening the 8th international conference of Business Women of Egypt 21 Association BWE21, a self-financed nonprofit NGO that seeks to create a stimulating Ecosystem for women entrepreneurs to help start and grow their business.
The conference, attended by a galaxy of businesswomen in Egypt and more than 21 foreign countries, aims at promoting investments in Egypt and updating businesswomen on available investment chances and the importance of diversifying trade sources.
Kabbag said her ministry attaches great importance to empowering women economically and socially through enacting some development programs in cooperation with national and international partners, including Nasser Social Bank, the Fund for Rural and Environment Industries Development, the National Foundation for Family and Community Development and the General Organization for Social Solidarity.
She also referred to the ministry's efforts in merging citizens into financial inclusion mechanisms through offering micro loans to women who cannot take loans from banks.
The Social Solidarity Ministry has supported 400,000 micro-scale projects at a cost of more than 3 billion pounds and issued 11 million Meeza cards for beneficiaries of cash support programs, pensioners, and people with disabilities in addition to training more than 100,000 women on how to run economic projects and e-marketing, according to her.
She said more than one million women have been encouraged to establish income-generating economic activities by training them on how to run economic projects and providing loans to 300,000 women in 20 governorates.