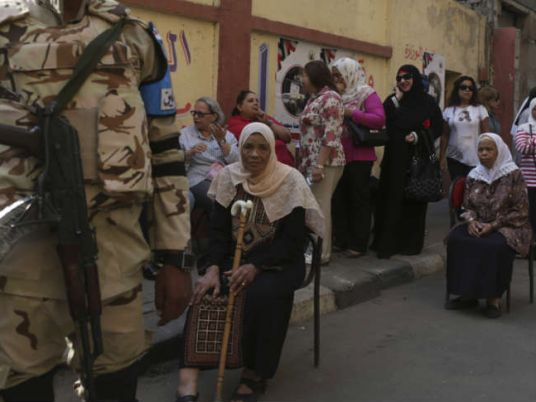 Spokesperson for the Ministry of Justice Judge Abdel Azim al-Ashry said, on Tuesday, the ministry had not received any complaints about delays in opening the polling stations before voters on the second day of the vote in the presidential elections.
Most complaints in all governorates have been slow on the vote process, Ashry told the privately-owned al-Hayat Channel.
Ashry said the Justice Ministry is receiving an increasing number of complaints from citizens located outside their electoral district because they have yet received the yellow cards from the registry office that tells them which polling station they should vote at.
The Justice Ministry has studied the complaints and sent them to the Presidential Elections Commission to decide on them, said Ashry.
Ashry also appealed to citizens to participate in the elections.
Minister of Local Development Adel Labib said in a news conference at the Cabinet headquarters Tuesday that the high temperature and as a large number of citizens fasting is to blame for the low voter turnout on the first day of elections.
Voters were crowding outside polling stations by the end of the day, but were not admitted due to the end of the voting period, Labib added.
Millions of people who must vote outside their electoral district have also affected the turnout, Labib mentioned.
Edited translation from Al-Masry Al-Youm