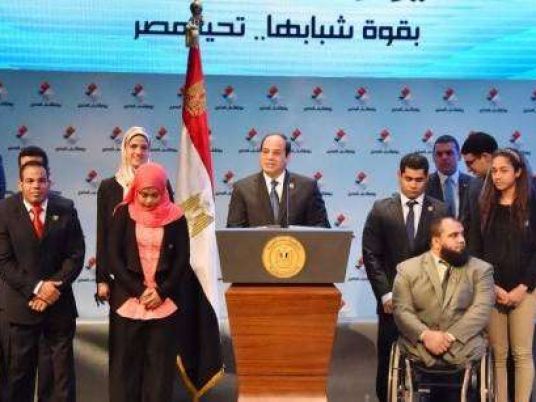 Informed sources have referred to a legal crisis facing the presidential committee tasked with checking cases of the detained youth, which was formed after the National Youth Conference. The sources said the committee is formed by the president, who represent the executive power, which could be seen as intervention with the judicial power.
The sources indicated the possibility that the Justice Ministry would supervise work of the committee to surpass the crisis, especially that the process of releasing of such cases checked by the committee should be decided by the public prosecutor and prosecution.
They also assured that there is no intervention between the committee and the judicial authority regarding cases with final verdicts, as the president enjoy constitutional powers to issue pardons.
In related news, Al-Masry Al-Youm was informed that the other committee formed by the National Council for Human Rights, which checks cases detained pending investigations, submitted information about 300 cases to the presidential committee up
until Sunday
.
The NCHR committee, according to the sources, submitted a list with 200 cases on Thursday in addition to another list including 100 cases on Saturday. The lists comprise the cases held pending investigations, as well as the cases that already have final verdicts.
The council's committee still receives complaints at all NCHR branches nationwide, through the attendance of the detainees' relatives or phone calls or forms filled online, the sources added.
In addition, the committee received data from the Journalists Syndicate on 27 cases, the sources assured.
Edited translation from Al-Masry Al-Youm