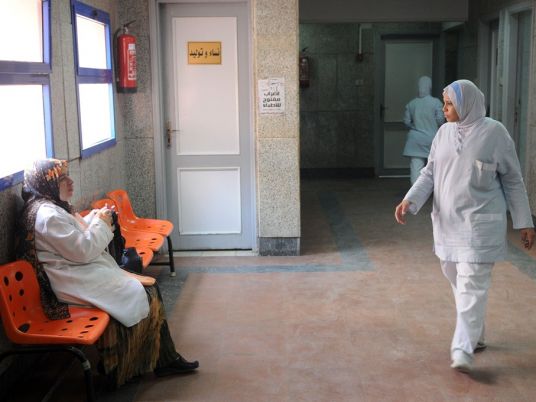 Justice Minister Ahmed Mekky filed a complaint with the prosecutor general against Al-Fajr newspaper Wednesday, accusing it of falsely reporting the resignation of state coroner Dr. Ehsan Georgi.
"I never wanted to sue the press in respect for freedom of expression," Mekky said. "But this went too far. The paper said he resigned for crimes I should not have [ignored]," he said.
On Monday, the privately-owned newspaper published what it claimed was a resignation letter of Georgi.
In response ,Georgi denied he had resigned, but admitted things are tense between him and the Justice Ministry and that he had been replaced as chief coroner.
He told ONtv that the ministry had denied him more than two months leave to undergo surgery in the United States on 16 April.
"My request was refused and then they appointed another man in my place," he said. "I never mixed my work with politics since I assumed office," he added.
The Justice Ministry announced that Dr. Magda Helal al-Qaradawi would take over as the country's senior forensic doctor and head of the forensic medicine department on 6 March, replacing Georgi who had earned the ire of officials.
A number of doctors had staged a strike earlier in solidarity after Georgi was punished for using one of the department's vehicles for personal gain.
Georgy said at that time that he was mulling his resignation after officials rejected his request for sick leave to be treated abroad. Georgi attributed the ministry's hostility to its belief that he had incited the doctors strike.
Edited translation from Al-Masry Al-Youm