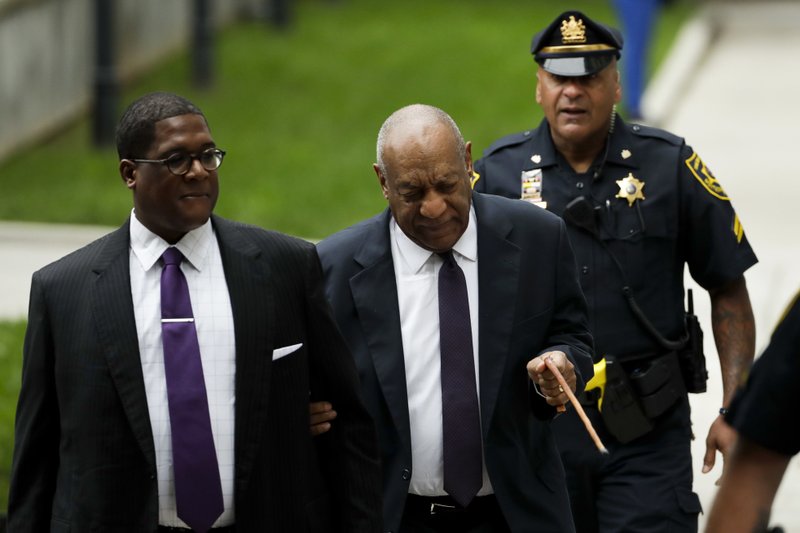 Jurors at Bill Cosby's sexual assault trial were scheduled for more deliberations on Wednesday after failing to reach a verdict after two days of discussions that stretched into the night.
Cosby, 79, is accused of drugging and sexually assaulting Andrea Constand at his suburban Philadelphia home in 2004.
The jury began deliberating Cosby's fate late on Monday afternoon following a six-day trial in Norristown, Pennsylvania.
Approximately 60 other women have made similar allegations against the former star of the hit 1980s TV comedy "The Cosby Show," but only Constand's accusation is recent enough to allow for criminal prosecution. Cosby has denied all of the accusations, saying any sex with the women was consensual.
Cosby did not testify during the trial but prosecutors introduced his account of the incident through sworn depositions he gave in 2005 and 2006 during a civil lawsuit filed by Constand, a former administrator of the women's basketball team at Cosby's alma mater Temple University.
The jurors have re-examined both Cosby's and Constand's versions of the night in question, with particular focus on the pills that he gave her before the sexual encounter began.
Constand testified the pills, which she said Cosby suggested were herbal, left her disoriented and unable to resist him.
The comedian said in depositions that he gave her the common allergy medication Benadryl – calling the pills her "friends" without disclosing their substance – and insisted the encounter was consensual.
Cosby's lawyers have argued Constand was Cosby's willing lover before she invented the assault as a way of getting to his money.
In part, they pointed to Constand's initial statement to police in 2005 that she had never been alone with him beforehand and cut off all contact afterward, both untrue.
Constand testified that she was mistaken and prosecutors called a psychologist who told jurors that victims of sexual violence sometimes have trouble remembering details and engage in seemingly irrational behavior in response to the trauma.
Prosecutors have tried to portray Cosby as a serial predator, calling a second woman, Kelly Johnson, to testify that he sexually assaulted her in 1996 and showing jurors his deposition testimony in which he admitted giving young women sedatives in the 1970s.