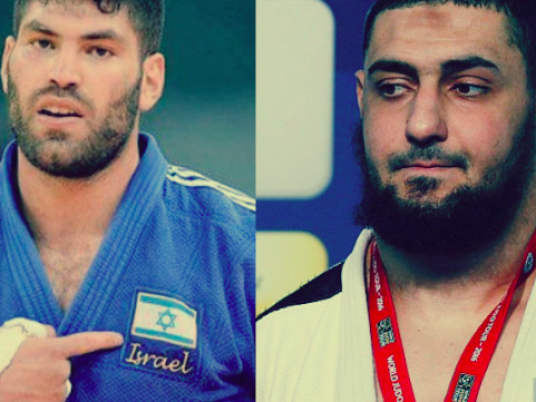 The head of Egypt's judo federation has denied media reports that Egyptian judo player Islam al-Shehaby was sent home early from the Olympic games in Rio de Janeiro.
Sameh Mubasher, the head of the Egyptian Federation of Judo and a member of the Egyptian Olympic Committee, said in an interview with CNN Arabia on Tuesday that the athlete had simply returned to Egypt as planned after completing his matches.
On Monday, Reuters published a story claiming the International Olympic Committee decided to send Shehaby home from the Rio Olympics after refusing to shake hands with Israeli Or Sasson following the end of their bout.
However, while there is no doubt that Shehaby declined to shake the Israeli's hand, Mubasher said the claims that he was sent home early are unfounded and that no blame had been officially placed on Shehaby.
"This is completely untrue. The International Olympic Committee's statement did not direct any blame at the player. Moreover, the committee has no right to do so," Mubasher told CNN.
"The Olympic regulations do not stipulate handshakes. … It is only obligatory to bow," he said.
He further said that the regulations specifically state that handshakes between opponents are not obligatory.
Shehaby did not return on his own, said Mubasher, but returned along with seven other members of the Judo mission in Rio de Janeiro, in accordance with the normal timetable.
Shehaby was placed under considerable pressure prior to his Friday match with the Israeli player due to the controversy surrounding the Egypt-Israel match, said Mubasher, suggesting the pressure may have affected his performance.
The Ethics Committee of the International Olympic Committee reprimanded Shehaby for refusing to shake hands with his Israeli rival following a match last Friday. The committee identified the Egyptian as has having violated the rules of sportsmanlike behaviour and called on him not to repeat the transgression.
The Egyptian marital artist sparked uproar by refusing to shake hands with Or Sasson after the Israeli beat him in the over-100 kg category. After the Israeli defeated Shehaby with a winning throw, the pair retook their places in front of the referee. But when Sasson bowed to his counterpart and extended his hand, Shehaby simply backed away.
When called back by the referee to bow, Shehaby gave a quick nod before walking off amid loud boos from the crowd.
After the match, Shehaby said that he respects the rules of the sport but was under no obligation to shake hands with his opponent.
Shehaby, 32, had been under pressure from some fans on social media not to show up for the match with his Israeli opponent, saying that entering a sporting competition with an Israeli would bring shame in Islam and represent a recognition of Israel as a state.