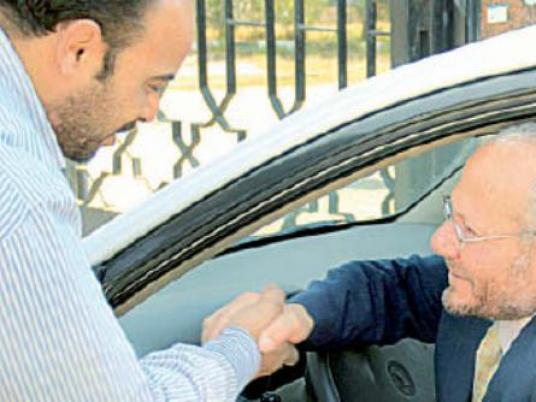 The grand mufti did not hand over to the court's envoys his reply to the death sentence issued against 21 defendants in the Port Said Stadium case, in which a ruling is expected Saturday, a senior judicial source at the Ismailia Court of Appeals said.
The source explained that the envoys first took the reply, but were asked by the mufti's office to give it back for revision, and then the office did not return it.
Dar al-Ifta said Thursday that the new grand mufti, Shawky Ibrahim, did not have time to review the Port Said violence verdict adequately to reply to it with a clear conscience.
His office said he cannot refrain from replying, as per the Criminal Procedures Code.
"[Ibrahim] was appointed 72 hours ago," said spokesperson Ibrahim Negm. "And the case documents are in thousands of pages."
The Port Said Criminal Court in January sentenced 21 out of 70 defendants to death for killing 72 football fans after a match at Port Said Stadium in February last year, and sent the verdict to the mufti for approval. The court is scheduled to announce a verdict for the rest of the defendants Saturday.
The judicial source said the mufti's reaction is strange, especially since Dar al-Ifta received the verdict more than a month ago, adding that the court would have to postpone a final verdict in the case until it receives the mufti's reply.
The January ruling sparked anger in Port Said and led to clashes with police, resulting in the death of 40 people. The city has continued a civil disobedience campaign, demanding justice for those involved in the deaths.
Edited translation from Al-Masry Al-Youm