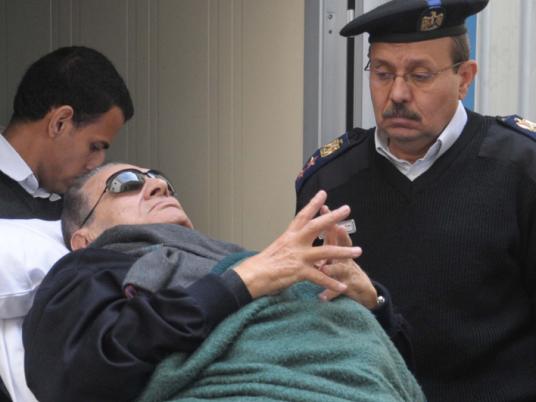 Judicial officials refuted reports by several media outlets Saturday that the Court of Cassation had rescinded the life sentences handed down to former President Hosni Mubarak and former Interior Minister Habib al-Adly in June.
Both former leaders have appealed their conviction on charges of failing to prevent the killing of peaceful revolution protesters.
Ahmed Ali Abdel Rahman, the first deputy chairman of the Court of Cassation, which will consider their appeals, and the Public Prosecution denied reports circulated on some satellite channels and other media outlets claiming that the June Cairo Criminal Court verdict had been cancelled.
The Court of Cassation will consider the appeals as scheduled on Sunday morning, Abdel Rahman told state-run news agency MENA.
He called on the media to investigate the accuracy of the news they report, especially regarding court rulings. False reports may represent an attempt to influence the court and interfere in its work, a crime punishable by law, he said.
Edited translation from MENA