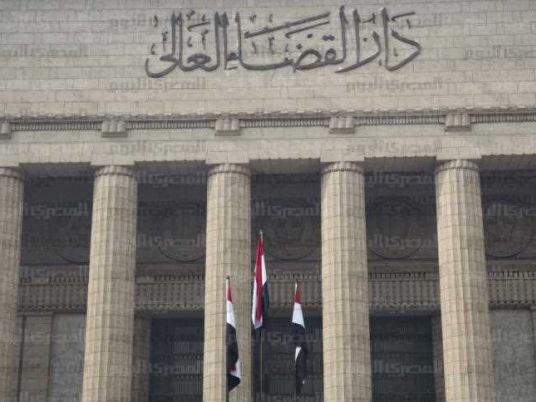 The Supreme Council, the highest administrative authority in the State Council, will hold a General Assembly on May 13 to nominate the three eldest members to succeed the current chief of the Council, Mohamed Massoud, ahead of submitting their names to President Abdel Fattah al-Sisi in order to appoint one of them.
The comes in the wake of the recent amendments to the Judicial Authority law, ratified by Sisi on Friday, which gives the President the right to choose the head of each judicial body out of three deputies nominated by the General Assembly of the body. The newly-passed law is contrary to the old system, whereby the head of an authority would be appointed according to absolute seniority.
Informed sources in the State Council said the meeting held between the Supreme Council and the board of the Judges Club agreed on the necessity of coordinating following the issuance of the law, in light of anger among the State Council judges as well as out of the respect for the Council.
The date of the General Assembly has been set to May 13 instead of May 20 to ratify the promotions of some judges on the same date, the sources said, adding that the date comes within the 60-day period granted by law, before the head of every judicial authority is retired. Massoud's term, according to the sources, will end on July 19, which means there will not be any legal violations.
Meanwhile, the Supreme Council of the Sdministrative Prosecution Authority, headed by Ali Rizq, submitted on Saturday names of three deputies to the President to succeed him starting July.
In related news, the Parliament's general secretariat denied in a statement on Saturday any news reports about reviewing bills on reducing the pension age for judges, at al-Azhar or the Parliament.
Edited translation from Al-Masry Al-Youm