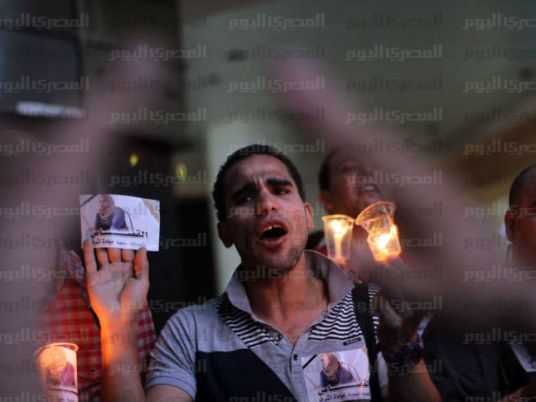 A delegation from the Journalists' Syndicate, headed by the syndicate's chairman and board members, visited the family of Mayada Ashraf in Monufiya, a journalist who was killed while covering clashes in the Ain Shams neighborhood, one year after her death.
The Journalists' Syndicate granted Ashraf's family the 'Shield of the Journalists Syndicate' as a gesture of gratitude and support to the victim's family.
The delegation presented the shield on the first anniversary of her death, in recognition of her role as a journalist. The shield is considered a symbol for a generation that endeavors to seize its freedom, said chairman of the Journalists' Syndicate Yehia Qalash.
Qalash told Al-Masry Al-Youm that the syndicate will form a legal team to follow up on Ashraf's case, at the request of her family.
The chairman added that the delegation has agreed to pay for Ashraf's mother to perform Umrah. The syndicate will also study the allocation of a pension to Ashraf's family, he mentioned.
Ashraf was a reporter with Al-Dustour newspaper who was killed while covering clashes between security forces and the Muslim Brotherhood in Ain Shams in early 2014.
Edited translation from Al-Masry Al-Youm