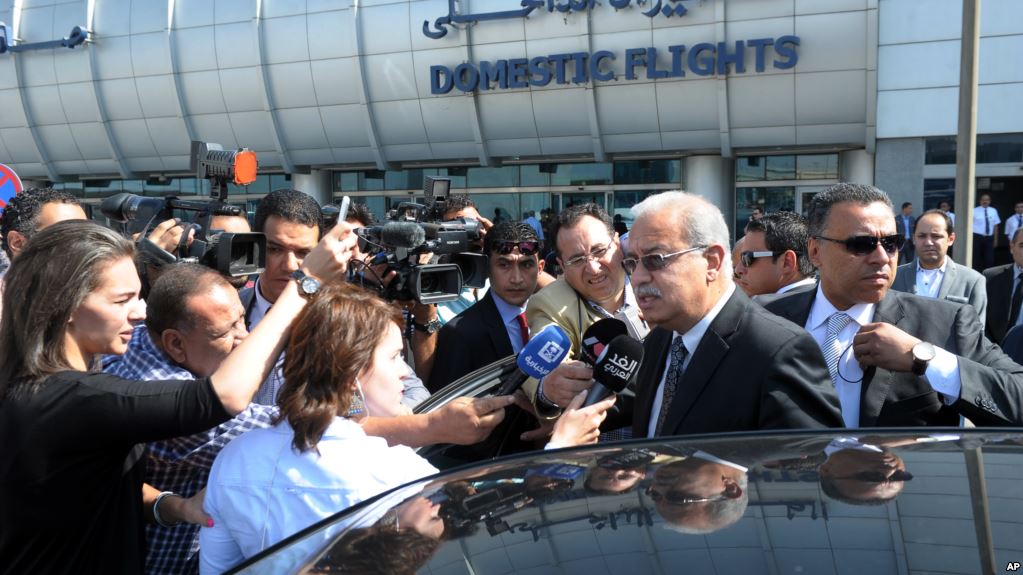 Egypt's Head of the Supreme Media Council, Makram Mohamed Ahmed, voiced his "displeasure" over journalists covering events and formal interviews in jeans, noting that reporters should follow the appropriate decorum for the profession.
"It is unacceptable for a reporter to interview a government official or a CEO of a big company dressed in jeans, and ripped jeans in particular. Journalists should rededicate themselves to the core principles of dress conduct that are essential in maintaining order and deliberacy of their profession," Mahram told Egypt Independent.
He added that the Supreme Media Council has been meeting to find ways to curb the rise of this phenomenon, possibly including penalties for journalists not abiding by the dress code of conduct.
"Egypt increased the training allowance for journalists to 1680 EGP, why aren't (journalists) taking advantage of this raise to improve their appearances?' Makram said.
Makram's statement stirred mixed reactions among Egyptian journalists, with some claiming that the Supreme Media Council should be working on more important topics, while others supported his stance.
"It's ridiculous that journalists in Egypt are picked on to this extent. Most of us work two or three jobs to earn enough for a decent living, wearing jeans is the most comfortable attire, we aren't bankers," Mohamed El-Sayed, a wire journalist told Egypt Independent.
"Why do they care what kind of pants we wear, as long as we aren't going in shorts and slippers and doing our jobs right, I believe the media council should be meeting for more important topics than this," El-Sayed added.
Reem Gohar, a freelance reporter echoed the same sentiments.
"Banning jeans is the Supreme's council upmost priority right now?  This is what they are 'displeased' by? They aren't criticizing the arrest of journalists, the block of news websites, the lack of press freedom? It's just sad to be hearing such news, no one cares about the core of this profession anymore," Gohar said.
Proper dress conduct is an important aspect for every profession, there should be no issue in reminding people in the field that appearance matters and adds to the credibility of the reporter, Yehia Hussein, oil and gas reporter, told Egypt Independent on Sunday.
"Dressing up when meeting important sources, or while attending big events leaves a good impression that the reporter is serious and not slacking," Hussein said.
"I honestly don't find jeans a problem if it's worn with a nice chemise, but ripped jeans is definitely a no-no," Hussein added.
Last week, Egypt's Alexandria University sparked controversy after its officials issued a ban on what they described as "inappropriate attire" – mainly ripped jeans.
The ban was issued on September 27 by the university's Dean of the Agriculture Faculty, Tarek Serour. It effectively bars students from wearing tight clothes, ripped jeans and 'galabiyas' (loose, floor-length garments).