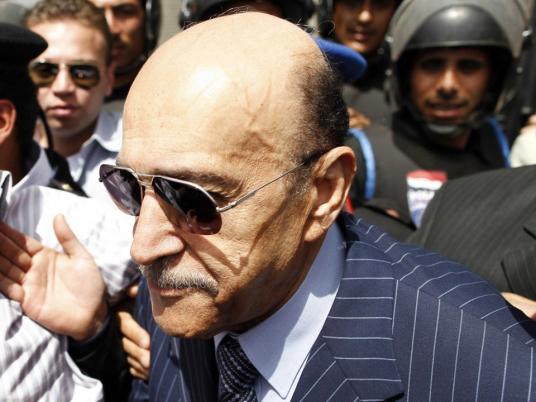 Jihad el-Khazen, a columnist at the Saudi-owned, London-based newspaper Al-Hayat, alleged on Saturday that Gamal Mubarak was responsible for an assassination attempt on the late Omar Suleiman in an ambush near Qubba hospital on 30 January 2011.
Suleiman had told Khazen that Gamal thought he was derailing plans to inherit his father's presidency. Khazen said that he had interviewed Suleiman in his office, but decided not to publish Mubarak as the one responsible.
Suleiman, Egypt's former spy chief, was briefly appointed vice president before the resignation of toppled President Hosni Mubarak. He died in the United States on 19 August while undergoing medical exams.
His supporters had called for investigating his death, believing he might have been murdered. But his chief secretary, Hussein Kamal, told the satellite channel Al Arabiya that there was no evidence he could have been killed.
Khazen described Suleiman as an Egyptian patriot who faced injustice while he was alive and after his death.
Khazen said the injustice was caused by ignorance, since as the shadowy head of intelligence, he had no direct contact with citizen, and his hostility to the Muslim Brotherhood, although they are very popular in the Egyptian street.