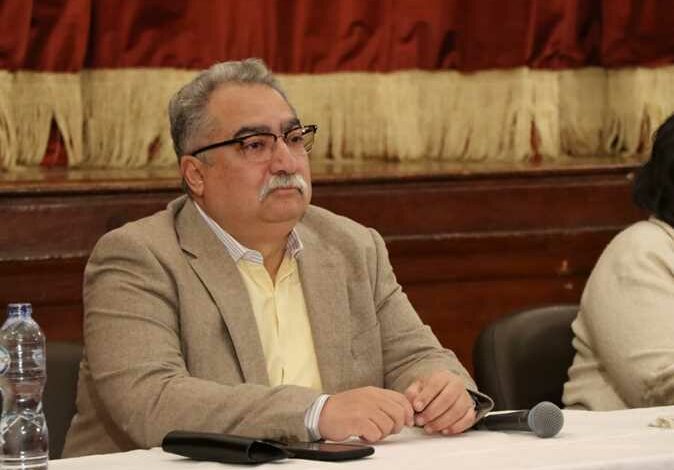 Journalist Ibrahim Eissa said Wednesday that he did mot deny the Israa and Miraj (The Night Journey) Islamic story in previous statements.
The Public Prosecutor in Egypt, Hamada al-Sawy on Saturday ordered an investigation into Eissa over remarks he made criticizing the Israa and Miraj.
Eissa commented on the ongoing controversy over the past few days regarding the incident, saying: "I promised myself that I would not respond to any attacker, slander or insult, but it seems that this time is not like any time or like every time. I was subjected to the largest Holy Inquisition in history, as millions of people interfered with my thoughts and controlled me."
Eissa added during a commentary on the "Hadith al-Qahera" (Cairo Talk) program, on Al-Qahera Wal-Nas channel, on Wednesday, that many people interfered in his private life, insulted, attacked and falsified his statements, adding: "What I have been subjected to was an Inquisition by millions of people, which needs discussion, hopefully a calm one. I am from those who call for freedom of opinion and expression, difference and diversity, and belief in freedom of belief."
Eissa explained that he did not deny the Miraj Islamic story but that his words were misunderstood.
"A misunderstanding occurred when I spoke about Miraj (Ascension) because some were stalking me," he said.
"I did not adopt the reported stories and I did not deny the Miraj. I said that there are different narrations in the books about the incident, and that some of those who talk about the incident of the Miraj say that it did not happen, and I was telling the sheikhs to tell the people about the different narrations only," he added.
He said after this statement, he was attacked and accused of defaming m religion.
Eissa questioned the legitimacy of the Prophet's Israa and Mira journey on Friday.
During his show "Hadith al-Qahera" (Cairo Talk), broadcast on al-Qahera Wal Nas satellite channel, Eissa said that the incident of Miraj is fictitious, claiming that sheikhs present half-stories.
He added that the tales about Miraj are propaganda fabricated by sheikhs, who ignore the narrations that deny the reality of Miraj. Eissa explained that the sheikhs who share these stories are typically Salafi in thought and thus biased in their beliefs.
Lawyer Fahmy Bahgat, filed the first lawsuit on Saturday against Issa. Bahgat accused Issa of contempt of religion.
The statement said that Issa violated the media code of honor and the law regulating the press and media.
Several religious institutions and public figures have further decried Eissa's statements as transgressions on sanctities.