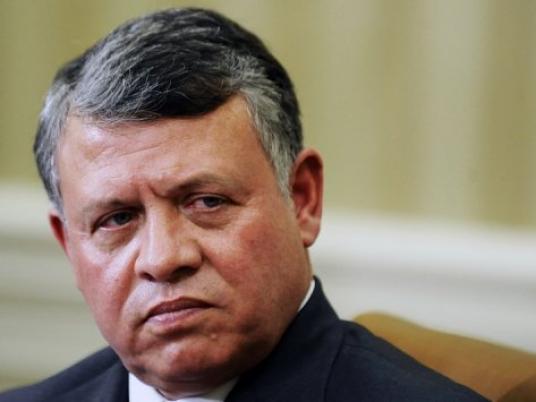 The Jordanian Minister of Industry, Maha Ali, has said that relations with Egypt are progressing at all levels.
Ali said in statements on Wednesday Amman and Cairo have "strategic" and "historical" ties.
She added that the Egyptian and Jordanian markets very much complement and depend on each other.
The Egyptian-Jordanian Higher Committee is one of the most important Arab committees in terms of efforts exerted in the different fields.
Ali said she and Egypt's Minister of International Cooperation co-chaired preparatory meetings of the joint committee on Tuesday 26/5/2015 to discuss means of increasing the volume of trade exchange.
The minister added that contacts were ongoing between the Jordanian and Egyptian governments to outline initiatives to increase the volume of trade exchange.
She said the volume of trade between the two countries reached 656.5 million dollars in 2014, which is 24 per cent down from 817.8 million in the year before. "This figure is far below our ambitions," she said.
Ali said trade during the first quarter of the year amounted to 136.9 million dollars, down from 187.6 million during the same period last year, adding this is a 27 per cent decline.
She urged both the public and private sectors in the two countries to act to prevent a repeat of such a drop.
Ali said the private sectors should be given a full chance to contribute to outlining economic cooperation programs and plans.
She noted ten agreements and memorandums of understanding have already been reached, as well as implementation programs to boost cooperation between the two countries.