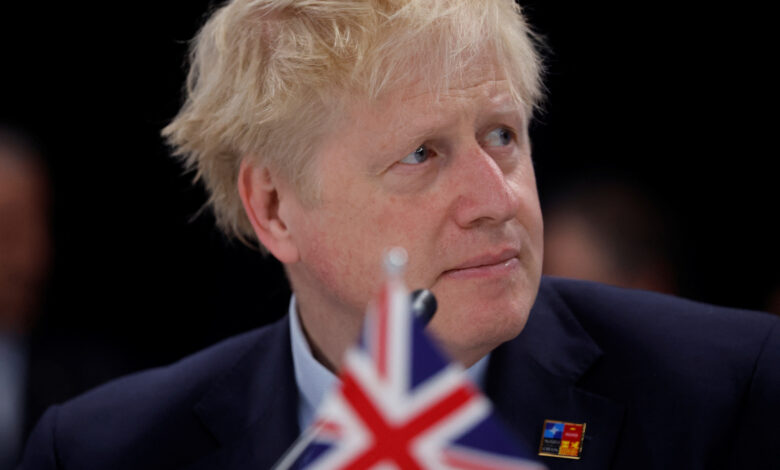 London (CNN)Boris Johnson has resigned following a revolt within his Conservative Party, saying in an address to the nation that the process of choosing a new prime minister "should begin now."
"It is clearly now the will of the parliamentary Conservative Party that there should be a new leader of that party and therefore, a new prime minister," said Johnson.
"The process of choosing that new leader should begin now," he added, saying the time line will be announced next week.
Johnson is not planning to leave office immediately, however. "I've today appointed a cabinet to serve, as I will, until a new leader is in place," he said, in a televised speech outside 10 Downing Street. Appointing new cabinet ministers means that the government can continue to function as he prepares to depart.
Johnson spoke of his attempts to stay on as leader and how "painful" it is for him to step down, but made no mention of the scandals that have proved his political downfall.
"In the last few days, I've tried to persuade my colleagues that it would be eccentric to change governments when we're delivering so much… and when the economic scene is so difficult domestically and internationally," Johnson said.
"I regret not to have been successful in those arguments, and of course, it's painful, not to be able to see through so many ideas and projects myself," he said, adding that he's proud of "getting Brexit done" and "leading the West in standing up to Putin's aggression in Ukraine."
Michel Barnier, the European Union's former chief Brexit negotiator, said he hoped Boris Johnson resignation's would herald a "more constructive" relationship between the EU and the UK.
The departure of Boris Johnson opens a new page in relations with
 May it be more constructive, more respectful of commitments made, in particular regarding peace & stability in NI, and more friendly with partners in
. Because there's so much more to be done together.