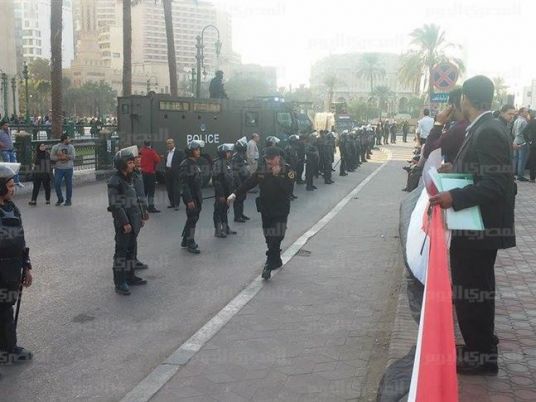 Tahrir Square was again a hotspot for protests on Sunday, with hundreds of masters and Phd holders continuing months-long protests demanding government jobs.
The square, which was the go-to meeting place for the demonstrations that ousted former presidents Hosni Mubarak and Mohamed Morsi in 2011 and 2013, was heavily guarded on Sunday, with police closing the exits to the vital Qasr al-Ainy street that leads to the square.
"We are the educated elite, free of nepotism", "Where is the Prime Minister?," chanted the protesters.
Police gave demonstrators 15 minutes to leave the square before they were forced to disperse. The protesters had marched to the square from the the Egyptian Cabinet.
Edited translation from Al-Masry Al-Youm