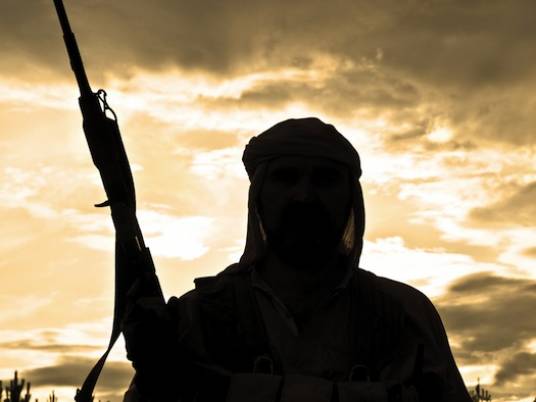 Prosecutors ordered on Tuesday remanding Adel Habara, an alleged jihadi accused of leading al-Qaeda in Sinai, and two others suspects on charges of killing 25 Central Security conscripts in Rafah last year.
The three suspects will be remanded in custody for 15 days pending investigations.
Following his arrest, Habara reportedly admitted organizing and helping carry out the Rafah massacre to security officials.
Habara, who was also sentenced to death for involvement in explosions in Dahab and Taba, was arrested for possession of explosives. The other suspects were accused of taking part in targeting security checkpoints and police stations in Arish and Rafah using missiles and machine guns.
Edited translation from MENA