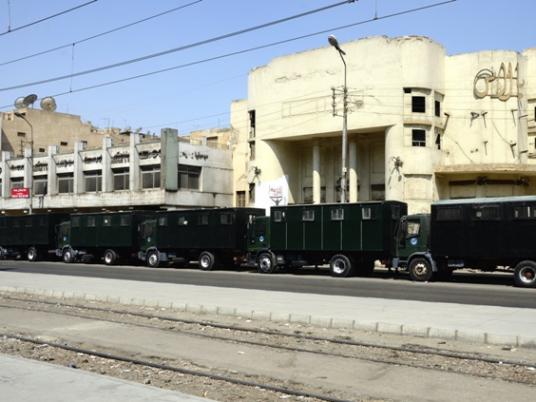 Jihadi Salafi groups announced plans to protest outside the presidential palace on Saturday, 6 October, to urge President Mohamed Morsy to "stop the security forces' persecution of Islamists."
They complained of facing the same persecution as under former President Hosni Mubarak.


"The protest we plan to stage as jihadis and as members of Salafi jihadi groups has specific demands for President Morsy that should be met immediately." Mohamed al-Zawahiri, brother of Al-Qaeda leader Ayman al-Zawahiri, said.
"The most important of these demands is to stop investigation and prosecution of Islamists and to end the violations that result from the military operation in Sinai, which is being conducted against Islamists without differentiating between the offender and the victim to appease foreign powers or internal movements," he added.


Zawahiri said that Morsy needs to respond to the demands so that jihadi Salafis "can feel that the revolution has made steps toward change and reform, rather than reproducing the model of the former regime."


He said protesters would hold a press conference during the demonstration to announce their demands.
"One of the main demands of the protest will be halting all military and security operations in Sinai and allowing intellectual dialogue with jihadi Salafi groups," said senior jihadi leader Osama Qassem.


Qassem denounced the death sentences handed down to 14 jihadis convicted of attacking an Arish police station in July.

 The security crackdown is meant to deter Islamists from involvement in political life, Qassem said, adding that civil movements are trying to intimidate Islamists from further political development. 


Salafi jihadi groups advocate the use of force against occupation and regimes that legislate based on manmade laws rather than Sharia.
Edited translation from Al-Masry Al-Youm