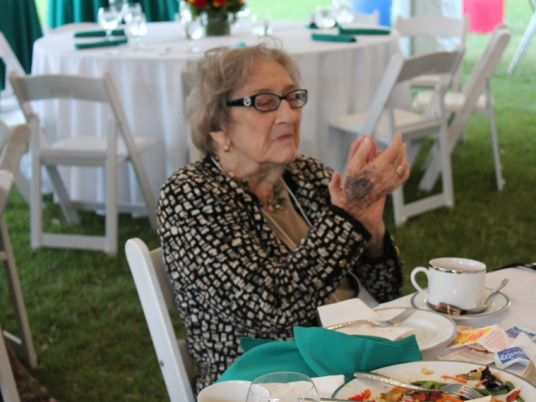 We meet a lot of people in life—some may leave an impact, others may go unnoticed. The influence could be positive or negative. However, we will never stop observing those who are remarkable enough to change reality for the better. They change reality through their life; they stand for what they believe in, yet things may not work out the way they wanted them to. Still, their impact is strongly woven into our existence.
Rita Semel is a Jewish-American woman, who is inspired by her background in Judaism to find peaceful coexistence with others. Through interfaith cooperation, she finds salvation for a world divided into so many factions that never seem to be able to live together in peace. But sometimes, it is only through the wisdom of those who have experienced the miseries of division and hate may we know the way to coexistence.
Despite witnessing great division and intolerance in America, Rita believes it is inevitable that all cultures and religions will work together for the sake of a better humanity. She truly believes that, but it has always been about walking the talk, and that is what she has been doing since she came to the United States.
She passionately tells me that everyone needs to learn this fundamental lesson: "My religion is not a threat to you."
It may sound so simple, yet conflicts have historically arisen from the fear of those that seem different to us. One day, all people must realize this universal truth: that people's religions, however different they are, can never be a threat to anyone.
Rita believes that strength and wisdom come from diversity. This basic fact has given her energy to encourage her community to do better in how they relate to "the other." Diversity is a fact of life, and the only solution we can have in this world is to be able to deal with each other and engage in dialogue and other activities. Still, the bond that will keep us together is fairness and respect.
When a Muslim Army psychiatrist gunned down 32 people at Fort Hood, Texas, killing 13, Rita Semel didn't stay home and condemn all Muslims, as many in America had done. Two days after the November 2009 incident, Semel drove out to Fremont, California, where the Bay Area chapter of United Muslims of America was holding a long-scheduled fundraiser. Semel stood up and read aloud a statement of support for the Muslim community, signed by the Northern California Board of Rabbis and other religious leaders.
"It was about not condemning a whole community for the things that one man had done," Semel said. "When I, a Jewish woman, read that statement, they were beside themselves with gratitude, because they were feeling very beleaguered."
Labeling a group of people negatively is easy, yet to investigate and dig deeper has never been an easy task. Rita has chosen to take the more difficult road, one that very few have tread on. When it is more convenient for many to stand silent, she took action. She has always been a change maker.
Until the world realizes that no one is a threat to anyone, we will always need people like Rita Semel to step up and take an action that truly supports humanity and cherishes fairness.
Sherif Rizq is a political analyst, a Global Council Trustee at URI from the Middle East and North Africa region and a writer at Egypt Independent.